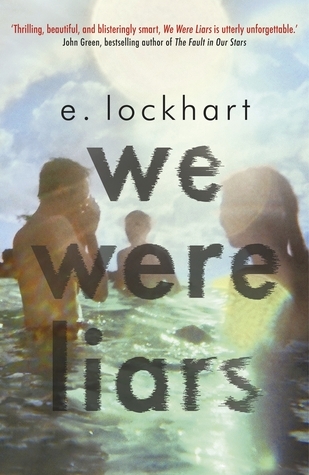 We Were Liars is a Young Adult/coming of age story, 227 pages. First published in 2014.
We are liars

We are beautiful and privileged

We are cracked and broken

A tale of love and romance

A tale of tragedy

Which are lies?

Which is truth?

You decide
We Were Liars was probably one of the biggest books of 2014, everyone was reading it. I was excited to jump in and see what it was about. I didn't read much about it, other than a few reviews on Goodreads which told me nothing other than most people were not expecting the ending.
I was one of those people.
The story follows three cousins and their friend during their summers on the family island. Cadence is trying to piece together her memories after an accident during their summer on the island when they were fifteen.
There is a huge twist at the end. I'll admit that I cried a couple of times while reading it.
I can understand why this novel was such a huge hit when it was released. It's beautifully tragic and grips a reader until the very end.
---
E. Lockhart is the author of We Were Liars, The Disreputable History of Frankie Landau-Banks, The Boyfriend List and several other novels.
---
Find me on Social Media:
Twitter: @hlwrites0490
Facebook: heatherreviewsblog
Instagram: hlwrites0490