So yesterday, January 5th, was the first day of the Bout of Books read-a-thon (the 12th one if I'm correct, although it's my first) and I wanted to give a quick recap of the reading I did during the course of the day.
Books I read during the day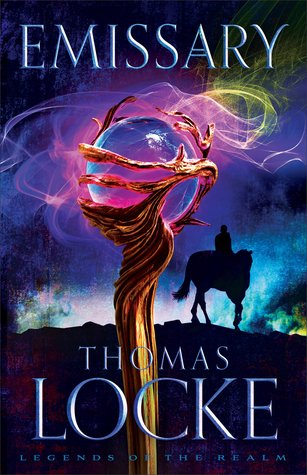 To kick the day off, I read the last 25% of Sleepless, which was released yesterday. I would have finished it the night before, but it was freaking me out so much that I had to switch to Broken for a bit to calm myself down enough to sleep! You can read my full review of Sleepless here.
Emissary is released today and I read 15% of it yesterday. I'm enjoying it so far. It's got great world building and the magic system is interesting. I also like the characters that have been introduced and I'm excited to learn more about them and their journeys. I'll hopefully be releasing my review of it later today.
I also read some more of Broken, which is the second in a series that I received through NetGalley, taking me to 36% overall read. I fell in love with the first book, it was so well written! I couldn't wait any longer to read the second installment, and the third book (Blood Lines) will be out later this month.
Finally, I read The Immortals, which is a novella by Cheryl Mackey who will be my featured Indie author this month, to 27%. I'll be posting my review of this book along with an author interview and some other things in this month's Indie Showcase on the 12th.
None of these are part of my planned Bout of Books reading, but since they had release days at the beginning of the week – or was a book that I just really wanted to read! – I decided to start with these and since I'm reading them during the Bout of Books week, I can count them towards it, right? (I'm genuinely asking since this is my first Bout of Books and I don't know these things).
How did everyone else's first day of reading go?