Day two of Bout of Books was less productive for me than I would have liked. Work was getting in the way and I had some editing work to do for a client. I did get some reading done though!
Books I read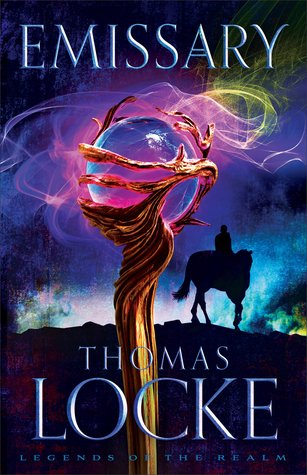 To kick off day two of Bout of Books, I finished The Immortals – so I woke up and read about 73% of the book. It was a short novella (only 78 pages altogether). My review of it will be posted in this month's Indie Showcase on the 12th.
I then went back to reading Emissary because it was released yesterday. I've now read 23% of this book – which isn't all that much, but it's not because I'm not enjoying it. I set this one aside because it's a longer fantasy book that requires a bit of attention to read and my attention was elsewhere…
Namely on Broken. I read up to 92% of it for day two and finished it this morning. You can find my review of Broken here.
I noticed that a lot of people seemed to be doing the number of pages they'd read in their update posts so here's a breakdown of my general stats.
Books finished: 3 (Sleepless, The Immortals, Broken)
Currently Reading: Emissary by Thomas Locke (23% finished)
Pages read: 531