I've made it to the third day of the read-a-thon and I'm still reading! Not that there would be any reason that I wouldn't be reading, but still. I did barely any reading yesterday as I kept getting side-tracked by other annoying tasks, but I did manage to squeeze in some quality book time.
Books I read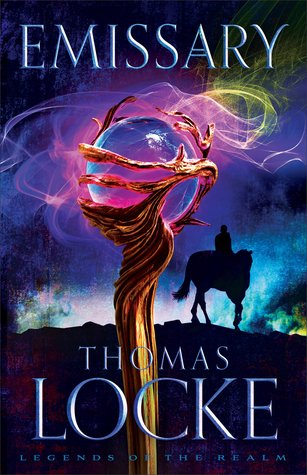 As soon as I woke up, I finished the last 8% of Broken. I linked to my review of it in my last recap post, so I won't post the link again. I loved this book. Vanessa Skye has a way of sucking you into the dark and sometimes gruesome world her book is set in and keeps you transfixed throughout the story. Her plot lines are so cleverly woven together, it was one of those books I just couldn't put down.
I took some time away from my Kindle today after work because I needed to charge it and because I just didn't want to read on a tiny screen after my shift at work. So instead of going back to Emissary, I hopped over to The Jumbies which is [put in something]. I got to 31% by the end of the night.
I only read a couple of pages of Emissary while I was on the way to work yesterday, but my Kindle died and as explained above, I didn't feel like going back to it after I'd charged it last night.
So, here's what my stats look like now:
Books finished: 3 (Sleepless, The Immortals, Broken)
Currently Reading: Emissary by Thomas Locke (24% finished), The Jumbies by Tracey Baptiste (31% finished)
Pages read: 610