So for those of you that are unaware, there's a huge convention going on in London on the weekend of July 17th-19th. Most people will be going there for London Film and Comic Con, but I am WAY more interested in YALC (otherwise known as Young Adult Literature Convention (I believe, I may be wrong…)). So, let's dive in, shall we?
---
Who's going to be there?
YALC has a huge host of authors attending and I'm super excited to get the chance to meet some of them. There is a whopping 63 authors attending – at my last check – and I want to meet so many of them! For a full list of who will be attending, you can check out the Authors guest page here.
---
YALC TBR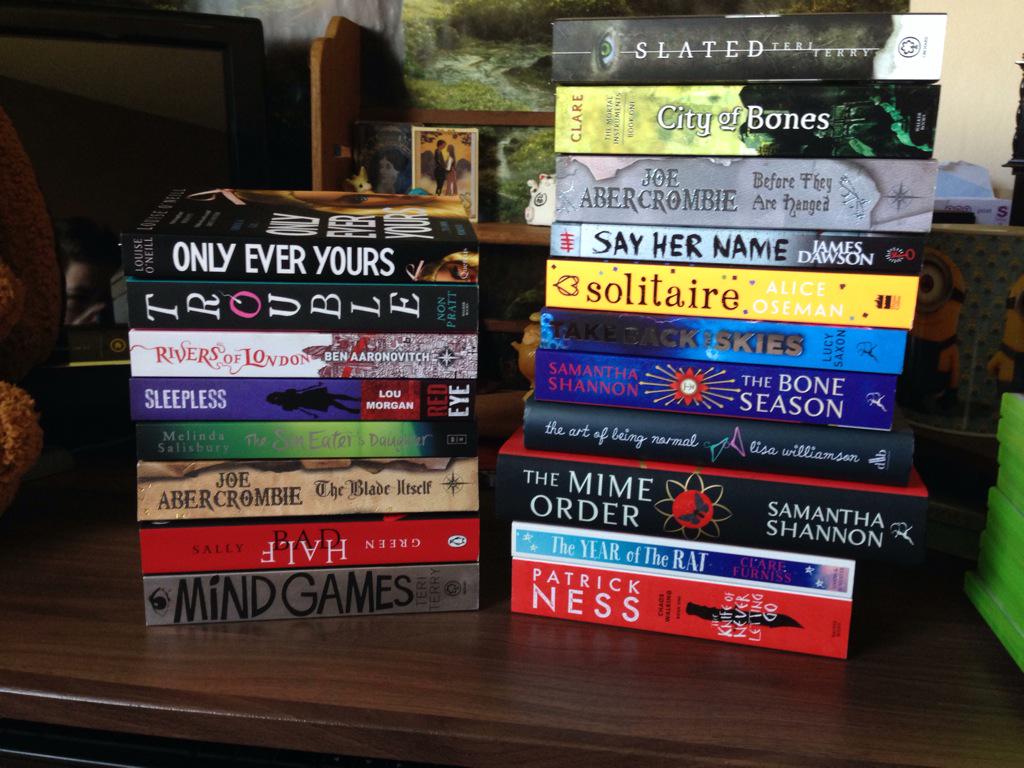 This is my beautiful YALC TBR pile. I owned most of these before I knew about the event but some of them I bought purposefully to read before YALC. The smaller pile on the left is the books that I've already read. The bigger pile on the right is the books that I'm hoping to read before YALC weekend (I'm hopeful I can do it, but I'll have to wait and see!).
---
YALC Month
So, now that that's out of the way. I can announce that I'm joining up with some other bookish people to follow each other's journeys as we try to read our YALC books before the event. You can find the information here, if you're interested in joining up too. Let me know if you're going to YALC or if you've read any or all of the books in my TBR. I'm currently reading The Art of Being Normal, with Slated, City of Bones, and The Year of the Rat after (it's my TBR for this week if you haven't seen my What I'm Reading post for this week).