Wow, you guys, I had the most amazing day today. I can't even think of where to start! The funny thing is, my day was not amazing in a reading sense – although that certainly did help!
---
Today I…
So I spent every weekend at my boyfriend's flat in Dundee, travelling up on Friday night and leaving on Sunday afternoon. We've been looking into moving in together for a while and with an upcoming job interview looking promising for me, we're starting to make plans for settling into a new start of our lives together. To cement this start, we've decided to get an adorable little kitten to share our flat with!
We've been looking at the SSPCA website almost every day for a few weeks now and the only kitten they had was a semi-feral one named Billie that was quite hissy and would need more attention than we would be able to give, but when I arrived here last night, I thought I'd check the website just to see and there was the adorable Ollie! A playful and outgoing little ginger kitten.
So we set about making plans and ended up going to see him this morning. We got up super early (for us!) and drove up with my boyfriend's dad to find out more about Ollie and see about reserving him. He was adorable and liked to climb up on our shoulders to perch and rub against our ears. See adorable pic below:
We also saw Billie while we were there and we were pleased to see that he's come on leaps and bounds since he was first taken to the shelter. The man who was showing us the kittens even got him out of his cage and, although he was a bit hissy at first, he was absolutely fine with being held. So, we so very nearly said we'd take them both. If I do end up getting this new job and moving in, and Billie's still available, we will definitely be getting them both because they've played together at the shelter and gotten along fine and they'd be company for each other while we're both at work. So, yes, very excited for kitten things – we get to pick up Ollie on Wednesday and we'll be renaming him to Luffy then.
After that, Tim and I headed to the Sainsbury's where I've applied so I can scope out travel to and from it. My interview is on the same day we're picking up the kitten so I'm getting dropped off there but I'll need to make my own way back. The place is huge, which is good cause it means I have a good chance of being hired – if my 5 years of wholesale/retail experience from my current job isn't enough to convince them! We also overheard a staff member saying they were having difficulties in getting time off due to short staff, so I'm hopeful that this will work out for me. It's a better job in every way from what I have now: better hours, better pay, and in Dundee!
With that over and done with, we headed into the town centre so Tim could buy a controller for his games night tonight. While we were there, we stopped off at Burger King for a bite to eat and checked the SSPCA website to discover that Ollie was definitely reserved for us (yay!). Once we'd been fed, we wandered around various second hand stores before going to Cex for Tim's controller. I also stopped into Primark to get a cute top for my interview.
Naturally, I also popped into Waterstones and got a book – a new colouring one! – and I also went into the Disney store and got a new Funko:
After all that, we headed back home. It was around 5pm by that time so we were shattered and still expecting company over. I've been hiding out in the office all night, reading naturally, while Tim plays video games and watches videos with the guys. At the moment, it's 10pm and I'm waiting on them getting hungry enough to dish up the pulled pork tortillas that was brought (I'm starving!).
Let me know if you like these little 'vlog' style blog posts and I'll include them every day for the readathon. If it's too much pointless talking and you just want me to stick to what books/pages I've read. Tell me please so I don't bore you guys with details of my day (although wed-fri will have kitten updates/pics *blatantbribary*).
---
What I've Read Today
I bought the hardback version of this book in Waterstones a little while ago because I LOVE the movie and really wanted to see how well it would translate into a novel. I started this one last night before bed (read about 30 pages after midnight before I fell asleep and lost my place!) and then read the rest of it while Tim's games night was going on. It was brilliant. I could see the movie so clearly in my head while I was reading and there were some illustrations throughout which were lovely. I'll write a full review for this (eventually, I have such a backlog right now, eep!).
Pages: 244.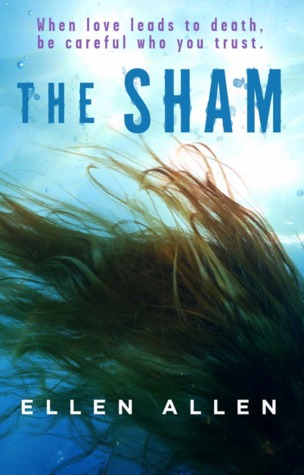 I believe this is one of the very first books that I requested from NetGalley and I'm ashamed to say that I haven't really picked it up until now. However, it's already shocked me with a quite graphic and cruel instance of violent bullying towards a young boy. I read it while I was waiting on my bath filling earlier so I haven't gotten too far into it yet, I'm reading it on my kindle and at the moment I'm trying to read my paperback books that are for the actual challenges first. But I'm definitely intrigued about this one and keen to see where it all leads.
Pages: 48
This is my next read, as I'm posting this before midnight so I'll actually have read some of this by the end of today. I met the lovely Anthony at YALC and bought his first two books, which I'm using for the first two challenges. Dystopia is my 'First in a series' read and I'm looking forward to jumping in.
---
Stats
Books Read: My Neighbor Totoro
Currently Reading: The Sham, Dystopia
Pages Read: 292