Hi guys! So, if you've looked at my ARC August TBR post, you'll have seen that I have 49 books currently in my NetGalley TBR pile. So, I took those 49 and put it into a list randomiser, which gave me the twenty books that I'm definitely going to attempt this month. The trouble is, I don't want to decide what to read. I'm going to leave it up to you guys.
---
What Should I Read First?
---
More About the Books
Rachel Jenner turned her back for a moment. Now her eight-year-old son Ben is missing.

But what really happened that fateful afternoon?

Caught between her personal tragedy and a public who have turned against her, there is nobody left who Rachel can trust. But can the nation trust Rachel?

The clock is ticking to find Ben alive.

WHOSE SIDE ARE YOU ON?
Her precious mother is dead – and it isn't an accident! The young Cleopatra – Pharaoh's illegitimate daughter – must flee the royal palace at Alexandria or die too. As her evil half-sisters usurp the throne, Cleo finds sanctuary at the sacred temple of Isis, where years later she becomes initiated into the secret Sisters of the Living Knot. But now Isis's power is failing, Egypt is in danger, and Cleo must prove her loyalty to her goddess by returning to the Alexandria she hates. She must seek out the hidden map which is the key to returning Isis's power – on pain of death. But will she be able to evade her horrible sisters? And will she find dreamy Khai, the über-hot Librarian boy she met as she fled Alexandria years before? Cleo's powerful destiny is about to unfold…

Gorgeous and evocative, this captivating new YA novel imagines the life of the teenage Cleopatra before she became the icon we think we know.
A world made by the Eight Creators on which to play out their games of passion and power, Paradise is a sprawling, diverse, often brutal place. Men and women live on Paradise as do dogs, cats, ferrets, goats, and horses. But dinosaurs predominate: wildlife, monsters, beasts of burden – and of war. Colossal planteaters like Brachiosaurus; terrifying meateaters like Allosaurus and the most feared of all, Tyrannosaurus rex. Giant lizards swim warm seas. Birds (some with teeth) share the sky with flying reptiles that range in size from batsized insectivores to majestic and deadly Dragons.

Thus we are plunged into Victor Milán's splendidly weird world of The Dinosaur Lords, a place that for all purposes mirrors 14th century Europe with its dynastic rivalries, religious wars, and byzantine politics…and the weapons of choice are dinosaurs. Where we have vast armies of dinosaur-mounted knights engaged in battle. And during the course of one of these epic battles, the enigmatic mercenary Dinosaur Lord Karyl Bogomirsky is defeated through betrayal and left for dead. He wakes, naked, wounded, partially amnesiac – and hunted. And embarks upon a journey that will shake his world.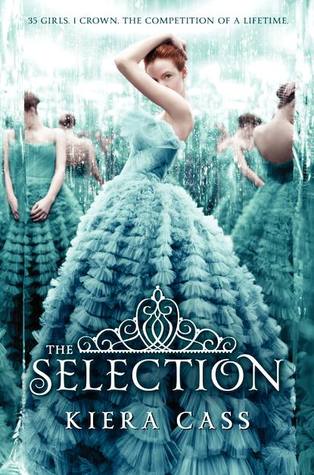 For thirty-five girls, the Selection is the chance of a lifetime. The opportunity to escape the life laid out for them since birth. To be swept up in a world of glittering gowns and priceless jewels. To live in a palace and compete for the heart of gorgeous Prince Maxon.

But for America Singer, being Selected is a nightmare. It means turning her back on her secret love with Aspen, who is a caste below her. Leaving her home to enter a fierce competition for a crown she doesn't want. Living in a palace that is constantly threatened by violent rebel attacks.

Then America meets Prince Maxon. Gradually, she starts to question all the plans she's made for herself—and realizes that the life she's always dreamed of may not compare to a future she never imagined.
This edition of Buzz Books: Young Adult provides substantial pre-publication excerpts from 20 forthcoming young adult and middle grade books. Now everyone can share the same access to the newest YA voices the publishing industry is broadcasting for the fall/winter season.

Excerpts include new work from established leaders in the field (James Dashner, Jennifer Donnelly, Patrick Ness, and Lauren Oliver), authors best-known for their adult books (Eleanor Herman and Cammie McGovern), and newsmaking titles such as the highly graphic History of Glitter and Blood, Illuminae, and The Thing About Jellyfish.

You will find a full range of YA titles previewed here —dystopian, romance, fantasy, sci-fi, humor, literary and more — and you will find some works for tweens and middle-grade readers. As always, many are sure to make bestseller and "best of" lists.

Four of our titles will be featured at this year's Book Expo America convention on their own YA or Middle Grade Editors Buzz panels: Everything Everything, Nightfall, This Raging Light, and The Thing About Jellyfish. Plus, half of our 20 Buzz Books: Young Adult authors will be in attendance at BEA.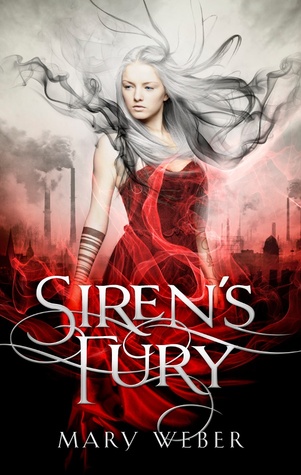 "I thrust my hand toward the sky as my voice begs the Elemental inside me to waken and rise. But it's no use. The curse I've spent my entire life abhorring—the thing I trained so hard to control—no longer exists."

Nym has saved Faelen only to discover that Draewulf stole everything she valued. Now he's destroyed her Elemental storm-summoning ability as well.

When Nym sneaks off with a host of delegates to Bron, Lord Myles offers her the chance for a new kind of power and the whispered hope that it may do more than simply defeat the monster she loathes. But the secrets the Bron people have kept concealed, along with the horrors Draewulf has developed, may require more than simply harnessing a darker ability.

They may require who she is.

Set against the stark metallic backdrop of the Bron kingdom, Nym is faced with the chance to change the future.

Or was that Draewulf's plan for her all along?
Control of the worlds beats within the dominion pulse…

After losing his father to Elathan, Brendan is forced to regroup, recover, and come to grips with the immense responsibility that has been thrust upon him. Faced with the golden god's aggressive plans to free his frighteningly powerful allies and seize control of Otherworld, Brendan and his friends must seek their own power and enlist the help of the wise goddess Bibe. Time is working against the heroes––as the power of the enemy grows, their world becomes further marred in darkness.
An invisible monster is what you can't see coming. With an invisible monster you never know when you're in danger and when you're safe—if you retreat to your fortress you can't be sure you haven't locked it in with you. The invisible monster is something on which no one is an expert. But everyone has the same relationship to it. It could just as well be peering over your shoulder as mine.

On a sunny spring morning the settlement of Kahukura in Tasman is suddenly overwhelmed by a mysterious mass insanity. A handful of survivors find themselves cut off from the world, and surrounded by the dead. As the group of try to take care of one another, and survive in ever more difficult circumstances, it becomes apparent that this isn't the first time that this has happened, and that they aren't all survivors and victims – two of them are something quite other. And, it seems, they are trapped with something. Something unseen is picking at the loose threads of their characters, corrupting, provoking, and haunting them.

Wake is book that asks: 'What are the last things left when the worst has happened?' It is a book about extreme events, ordinary people, heroic compassion—and invisible monsters.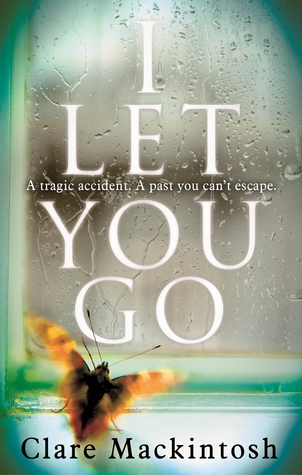 A tragic accident. It all happened so quickly. She couldn't have prevented it. Could she?

In a split second, Jenna Gray's world is shattered. Her only hope of moving on is to walk away from everything she knows to start afresh. Desperate to escape her past, Jenna moves to a remote cottage on the Welsh coast, but she is haunted by her fears, her grief and her memories of the cruel November night that changed her life for ever.

DI Ray Stevens is tasked with seeking justice for a mother who is living every parent's worst nightmare. Determined to get to the bottom of the case, it begins to consume him as he puts both his professional and personal life on the line.

As Ray and his team seek to uncover the truth, Jenna, slowly, begins to glimpse the potential for happiness in her future. But her past is about to catch up with her, and the consequences will be devastating .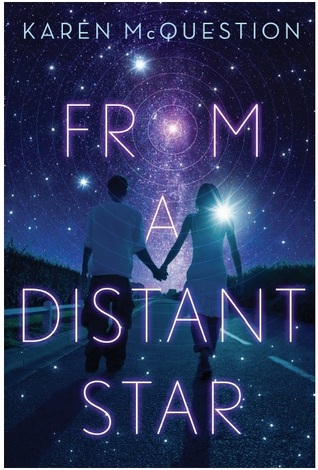 Seventeen-year-old Emma was the only one who hadn't given up on her boyfriend, Lucas. Everyone else—his family, his friends, his doctors—believed that any moment could be his last. So when Lucas miraculously returns from the brink of death, Emma thinks her prayers have been answered.

As the surprised town rejoices, Emma begins to question whether Lucas is the same boy she's always known. When she finds an unidentifiable object on his family's farm—and government agents come to claim it—she begins to suspect that nothing is what it seems. Emma's out-of-this-world discovery may be the key to setting things right, but only if she and Lucas can evade the agents who are after what they have. With all her hopes and dreams on the line, Emma sets out to save the boy she loves. And with a little help from a distant star, she might just have a chance at making those dreams come true.
Looking back on it now, I can see it was instant. The second we locked eyes. Boom. Just like that. The me I had spent a lifetime perfecting began its disintegration from that moment. And despite the carnage it brought to all our lives, I still don't regret it.

What would you risk to be with the love of your life? And what if your soul mate is the one who will destroy you?

Mel is living the dream. She's a successful GP, married to a charming anaesthetist and raising a beautiful family in their plush home in Perth. But when she boards a flight to Melbourne, she meets Matt and her picture perfect Stepford life unravels as she falls in love for the first time ever.

What begins as a flirty conversation between strangers quickly develops into a hot and obsessive affair with disastrous consequences neither Mel nor Matt could have ever seen coming. Mel's dream life turns into her worst nightmare.

Love at First Flight will take everything you believe about what true love is and spin it on its head.
I must record the facts that have led me to where I am now. So that, when someone reads this, they understand. Sam Hunter's neighbours are pillars of the community, the most influential people in town. But they're liars too. The Greenhills are hiding something and Sam's determined to find out what it is. As his investigation unfolds, he realizes the lies reach further than he ever imagined – is there anyone he can trust? Uncovering the horror is one thing …escaping is another. A chilling new story in the Red Eye series.
Meet Jay. Summer. And Dylan.

Jay plays guitar, writes songs and dreams of being a rock star. But his ambitions are stifled by seven siblings and a terrible drummer.

Summer works hard at school, looks after her nan and has a one-in-a-million singing voice. But can her talent triumph over her nerves?

Dylan is happiest lying on his bunk smoking, but his school rugby coach has other ideas, and Dylan reluctantly joins a band to avoid crunching tackles and icy mud.
They're about to enter the biggest battle of their lives. And there's everything to play for.
Conor and Aine have barely escaped Seare with their lives. Conor knows he must return to find the harp that could end the Red Druid's reign of terror, but in the midst of their escape, he and Aine are torn apart once more. Surrounded by despair and thrown into as much danger as they left behind, Conor and Aine must cling to the whispers of Comdiu's plans for them and the homeland that depends on their survival. But at what cost? Will they learn to depend on Comdiu completely? Or will they give up hope?
Miranda Heath is a quirky fifteen-year-old with cinematic dreams and a safe, predictable family. That is until she decides to pull at the loose end that is the estranged husband her aunt never divorced. What seemed like the best way to allow her aunt to get on with her life sets off a series of events that threaten to turn Mandy's world upside down. Suddenly, she's embarking on adventurous road trips, becoming the center of an increasingly unstable household, meeting surprising strangers, and seeing everyone she knows in new ways. Sometimes loose ends just want to stay loose. But what happens if they want to unravel completely?

Warm, funny, and uniquely perceptive, Keep the Ends Loose is an irresistible novel filled with characters you might recognize – and will not forget.
The Raven's Head by Karen Maitland, author of the bestselling and much-loved Company of Liars, will delight fans of Kate Mosse or Deborah Harkness seeking a new, dark fix.

'A compelling blend of historical grit and supernatural twists' Daily Mail on The Falcons of Fire and Ice

Vincent is an apprentice librarian who stumbles upon a secret powerful enough to destroy his master. With the foolish arrogance of youth, he attempts blackmail but the attempt fails and Vincent finds himself on the run and in possession of an intricately carved silver raven's head.

Any attempt to sell the head fails … until Vincent tries to palm it off on the intimidating Lord Sylvain – unbeknown to Vincent, a powerful Alchemist with an all-consuming quest. Once more Vincent's life is in danger because Sylvain and his neighbours, the menacing White Canons, consider him a predestined sacrifice in their shocking experiment.

Chilling and with compelling hints of the supernatural, The Raven's Head is a triumph for Karen Maitland, Queen of the Dark Ages.
A glorious epic fantasy in the grand tradition of CS Lewis and Philip Pullman. The Mirror Chronicles will take you into another world, and on the adventure of your lifetime…

Half of your soul is missing.
The lost part is in the mirror.
And unless Sylas Tate can save you, you will never be whole again.

Sylas Tate leads a lonely existence since his mother died. But then the tolling of a giant bell draws him into another world known as the Other, where he discovers not only that he has an inborn talent for the nature-influenced magic of the Fourth Way, but also that his mother might just have come from this strange parallel place.

Meanwhile, evil forces are stirring, and an astounding revelation awaits Sylas as to the true nature of the Other. As violence looms and the stakes get ever higher, Sylas must seek out a girl called Naeo who might just be the other half of his soul – otherwise the entire universe may fall…
Desperate to find refuge from the nuclear storm, a group of civilians discover a secret government bio-dome. Greeted by a hail of bullets and told to turn back, the frantic refugees stand their ground. They are grudgingly permitted entry, but the price of admission is high. Two hundred and eighty-three years later…

Life as a slave in the Pit had never been easy, but for seventeen-year-old Sunny O'Donnell it was quickly falling apart. Her mother had been killed in the annual spring Cull, leaving her alone with a father who was no longer interested in living the short time he had left. Not that she blamed him for mourning. Her own heart was aching with overwhelming grief. But if they didn't earn enough credits to keep their place inside the Pit, they would be kicked out into a world still teeming with radiation. That left her to earn the credits for both of them, and it didn't help that her boyfriend, Reyes Crowe, was pressuring her to marry him and abandon her father.

Sunny didn't think life could get any worse until a chance encounter with Leisel Holt, the president's daughter, and her fiancé, Jack Kenner, leaves her accused of treason. Slated for execution, she escapes with a man she considers an enemy and discovers she not only has to work with him to survive, but also to lead the revolution.
Chie Miyazaki is wild and spoiled the pampered child of a cadet line of the imperial House of Japan. When she disappears in the United States accompanied by a slick Korean boyfriend, it sets off alarm bells among people in Japan s security apparatus. The Japanese want the problem solved quietly. They seek out Connor Burke, prize student of the master martial arts sensei Yamashita. Burke suspects that he's being used, but he accepts the assignment out of honor for his revered sensei. A covert search and rescue operation turns into a confrontation with a North Korean sleeper cell, and Burke finally discovers the secret that drove Yamshita from Japan so many years ago and the power behind the decades-old connections that pull Yamashita back into danger in the service of the imperial family.
Welcome to hell…

… where skinless demons patrol the lakes and the waves of Limbo wash against the outer walls, while the souls of the Damned float on their surface, waiting to be collected.

When an unidentified, brutalised body is discovered, the case is assigned to Thomas Fool, one of Hell's detectives, known as 'Information Men'. But how do you investigate a murder where death is commonplace and everyone is guilty of something?
---
So there we have it, the twenty randomly generated picks for my start to ARC August. Which one do you think I should read first?