I can't believe we're almost at the end of the week already! Where has the time gone? I haven't read nearly enough of the books that I'd picked for this challenge yet!
---
Today I…
I started the morning off feeling quite groggy and reluctant to actually wake up. I picked up The Apple Tart of Hope to get me through my first half hour or so of being awake and reading helped, thankfully. I had vision of me falling asleep again while reading!
We're now onto Day Five of the readathon and unfortunately for me, today involves work (like usual, but it eats up roughly 4-5 hours of my reading time) and then travelling (which, depending on how I'm feeling, can eat another hour of my reading time). I always hate Fridays because I feel so unproductive during them.
I have a little stack of books sitting beside my bed that I wanted to read for this readathon… and there's still five of them there! I don't think it's even possible for me to read them all over the weekend, but I'm going to give it my best shot. I'm still trying to finish three books today (which, again, is unlikely).
---
What I've Read Today
I've really enjoyed reading this book. It was a really bittersweet story that had me on the verge of tears a couple times. There was a character in it that I hated, right off the bat, but you'll see more about my feelings for the book over all in my review when I post it… eventually.
Pages Read Today: 143.
I'm really enjoying this book now that I'm further into it. The way that the lives are all interconnected is really fascinating and I can't wait to read more of it!
Pages Read Today: 45.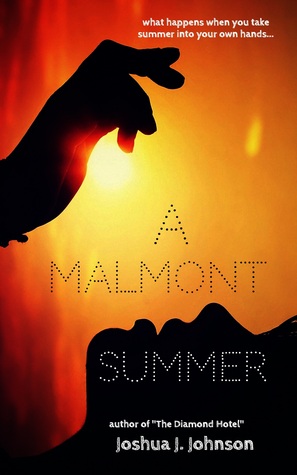 I'm almost glad that this one is coming to an end. It's perked up a bit more not that I'm deeper into the story, but it took a long time to get to it and it felt more of a chore to begin with. I think it was just too slow of a build up, but it's good now that we're into the flow of things. I had hoped to finish this one tonight, but because it's a PDF file, I find it harder to read than if it was in print or an ebook. Perhaps that's why I've struggled with it more than I normally would…
Pages Read Today: 11.
---
Stats
Books Read: Black Cairn Point, Shadows of Self (preview), Darkmere, The Apple Tart of Hope
Currently Reading: Fishbowl, Pretty Monsters, A Malmont Summer
Pages: 199 (Total: 914)