So we've made it to the end of BookTube-A-Thon week. I can't say I'm overly impressed with my performance, but at least I read something… right?
---
Today I…
Sundays are usually spent sitting at my boyfriend's flat while I kitten sit for him because of his shift at work. Truth be told, this doesn't allow for as much reading as you would think. I mean, I get up around 10am and leave his flat around 10pm. That should be almost twelve full hours of reading. Ha! I wish!
The kitten, though freaking adorable, is a little monster cat that pounces on everything – especially books – and barely leaves you alone when he's all hyped up. Try doing the read a book without letting go of it challenge while fending off a hyper kitten and you'll understand where I'm coming from!
I spent a bit of time this morning updating all my various pages here on the blog. My reviews are finally all linked on the 2015 page, my TBR list has been updated, as has my Goodreads Reading Challenge page. I'll still be slowly working on the other Reviews By… pages and will hopefully have them fully updated before the end of the month! I also spent a bit of time today scheduling and writing up the remaining reviews I have to do. I felt that if I couldn't be reading productive, I could at least be blog productive today!
I'll admit, I kind of gave up on this around half 4 in the afternoon today. I've just not been feeling it these last couple of days and decided to quit while I was (semi) ahead.
---
What I've Read Today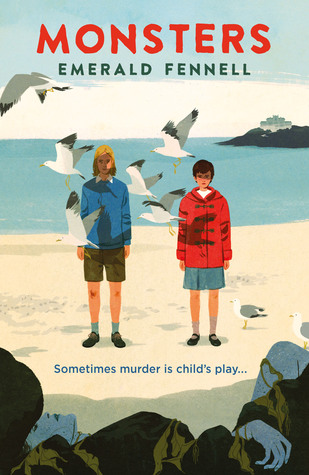 I finished this one a little before midnight last night. I was absolutely hooked on it and didn't want to stop until I'd read the whole thing. If you read my round up from yesterday, you'll see that I had some stuff to deal with though, so my reading of it was a little interrupted (I was aiming to complete two challenges with this one due to my time constraints, sadly I had to put it down).
Pages Read Today: 26.
I read a bit of this one on my kindle ages ago when my boyfriend shared it with me, but now that I have the paperback, I decided to start from scratch. I picked this one up last night before bed and read a couple of pages before falling asleep.
Pages Read Today: 6.
This is the book I chose for the challenge of reading a book without letting go of it. I can tell you, this would have been a piece of cake if there wasn't a hyperactive kitten and I eventually gave up.
Pages Read Today: 47.
---
Stats
Books Read: Black Cairn Point, Shadows of Self (preview), Darkmere, The Apple Tart of Hope, A Malmont Summer, Monsters
Currently Reading: Fishbowl, Pretty Monsters, Steelheart, Heat Wave
Pages: 79 (Total: 1387)