For those of you that may not know about the Buzz Books anthologies, basically it's excerpts from upcoming titles that are generating a lot of buzz in the publishing world. In this edition there are several debut authors as well as big names such as Patrick Ness and James Dashner. Below is a mini-review of each of the excerpts.
---
The first excerpt was The Thing About Jellyfish by Ali Benjamin. This novel is about a little girl who loses her best friend just before entering seventh grade. As a debut, it's gotten a lot of praise from what I've seen briefly on Goodreads.
The excerpt was intriguing. After her best friend dies, Suzy decides not to talk anymore, which leads to her being ignored by her classmates and sent to a counsellor by her mother. Although there isn't a lot going on in the excerpt, it was still a good mix of 'now and then', with flashbacks to when Suzy was told about her friend dying.
I found myself wanting to know more by the end of the excerpt and was away to request this one, however it's only available to reviewers in the US/Canada at the moment so I'll be waiting eagerly for this one to come out in September.
Release Date: September 22nd 2015
---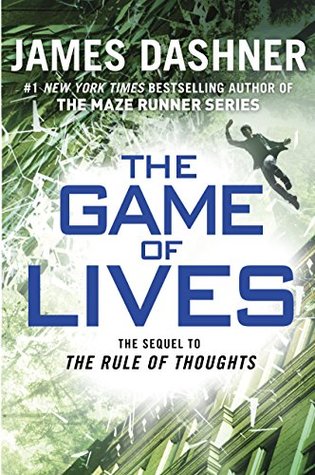 The second excerpt was The Game of Lives by James Dashner. Now, I'm going to admit something here: I've never read a James Dashner book before. That's right, not even The Maze Runner, at least not yet anyway. As this is the third book in a series, I decided not to spoil anything in a series I may potentially read one day so I skipped this excerpt entirely.
Release Date: November 17th 2015
---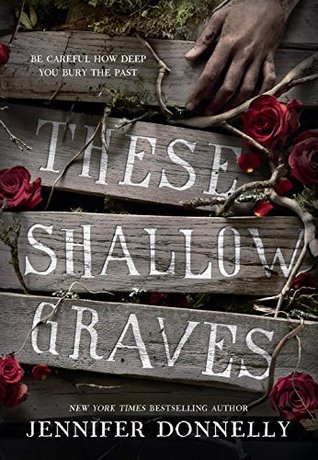 The third excerpt was These Shallow Graves by Jennifer Donnelly and I have to say that my first impressions based on the cover alone were 'wow!'. I love this cover, it's so beautifully done and really gives a sense of what the book could be about.
This book has such a great creepy feeling right off the bat. It begins with a short section from November 1890 where Jo is standing beside a grave with two boys and wondering how she came to be there. It then switches to September 1890, where Jo is desperate to make a change and speak out, before she hears some devastating news. I'm really intrigued as to the events that lead up to the prologue – especially considering the time difference is only two months!
I really enjoyed this excerpt and am really curious to read more about it! This is definitely a book that's going on my TBR as soon as possible.
Release Date: October 27th 2015
---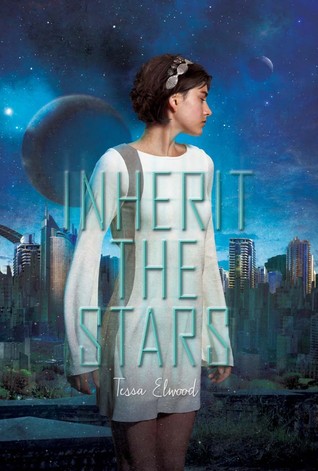 The blurb for this one really drew me in. I've not read a lot of sci-fi books and it's something I've been trying to rectify lately, so I'm glad that this book was on here. The cover is really interesting too and definitely gives off the spacey vibe.
I can already tell this is going to be an amazing debut book. I was sucked right in and was really disappointed when it ended because I seriously could have kept reading this one! Asa is trying to save her older sister who is in a coma by bargaining with her other sister – who their father is trying to force to marry some unknown heir from another House. It's a good mix of classic royal romance with a space theme.
I really enjoyed this one and will definitely be seeking this one out.
Release Date: December 8th 2015
---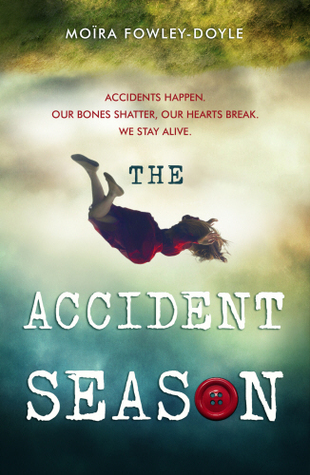 This is the first excerpt that has already been released and I've heard a lot of things about this one. I'll admit that not all of it has been great so I'm a little wary of this one. I was reserving judgement until I had actually read some of it for myself though.
First impressions: I'm intrigued. The idea that an entire family falls under some kind of 'curse' where they have accidents of varying degrees of severity every year within a certain time period has certainly piqued my interest. I like the characters in this one and the little mystery that's been set up within the excerpt.
I'm definitely going to be keeping my eye out for this one the next time I'm in my local bookstore/library. I think it'll be worth picking up.
Release Date: August 18th 2015
---
I've broken these reviews down into five stories per part because there's a lot of books in this collection to get through. Keep an eye out for Part 2 coming soon.