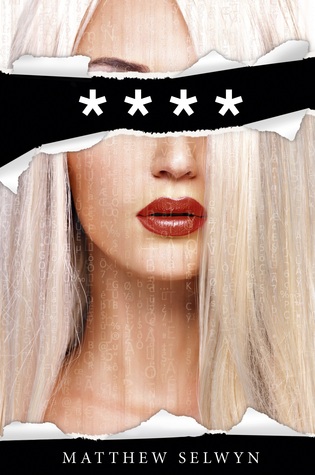 Title: ****, or, The Anatomy of Melancholy
Author: Matthew Selwyn
Published: May 22nd 2015
Publisher: Electric Reads
Genre: Adult, Contemporary
Length: 172 pages
I received an ARC hardback of this book from the publisher in exchange for an honest review.
Book Blurb (via Goodreads):
Hailed as a modern day 'Catcher in the Rye', Matthew Selwyn's acclaimed debut novel '****, or, The Anatomy of Melancholy' is a startling look into the addled mind of a young man hooked on the culture of the internet and desperately reaching out for human connection. Encompassing some of the biggest themes of the digital age – isolation, mental illness, the nature of reality, relationships, and the root of both love and hate – Matthew Selwyn's startling debut novel has been described by 'The Lancet: Psychiatry' as "… a well-crafted book, a bleak yet thought-provoking portrayal of a character whose very superficiality leaves us eager to find out what horrors lie beneath the surface…"
My Thoughts
This book confused me. Like, really confused me. I'm not even entirely sure what it was about, to be honest.
We follow our narrator as he talks about women – reducing them to physical attributes and how good they may or may not be in bed – and gives his general opinion on the hierarchy of life. Sex is the new currency, everyone knows it and he is so much better than everyone else because he's got 'the game' all figured out.
I feel like this book and I weren't a good fit. I was really confused for the majority of the book and it wasn't until the end, when the narrative became very disjointed and it was unclear what the timeline was, that I realised the young man who was narrating was in fact struggling with psychological issues that he was getting help with.
There is a high level of vulgarity in this book, which was a little off-putting for me personally. With no chapters to break up the narrative, it was a little difficult to find logical stopping points and I think this might be part of the reason I left this book feeling as confused as I did. The narrator's constant referencing of sex and how monogamy is not in a human's nature was repeated often and after a while, was tedious. I found the narrative as a whole very repetitive, in that every few pages seemed to say the same thing.
There is a slow transformation in character: he starts as a vulgar and vile young man who believes he can do whatever he likes and sleep with any woman he wants, etc. and slowly starts to realise that perhaps he's in love with the girl he's been having regular sex with for a while, perhaps he does want something more, perhaps monogamy IS in his nature. This was a bit too quick to develop though; one page he's all I can have sex with as many women as I want, and the next page he's like I love this woman, she is mine, etc. It just felt very rushed and unauthentic – but the timelines near the end were very disjointed and, as I said before, very unclear.
I just didn't connect with the narrator at all. I actually put this book down after 16 pages and almost didn't pick it up again. I feel like I've missed the point of the book, wasn't able to figure out precisely what it was. There was some great little twists at the end that pulled it back a bit for me, otherwise I would have rated this a two star read.
Not one for me personally and not one that I would really recommend, I'm afraid. However, the reviews from others point to a more positive response, so perhaps this is a case where it's just me?
Buy Links
Non-Affiliate: Amazon UK | Amazon US | Barnes & Noble | Waterstones
Affiliate: Book Depository
---
About the Author
Matthew Selwyn is a young writer from London, England. His debut novel, ****: The Anatomy of Melancholy was released in 2014. A student and librarian, he is often to be found hiding amongst the stacks in the Victorian library where he works, surrounded by piles of books.