It's that time of year again, I loved the last one that I read last year and I was super excited about what this sampler would have in store for us. There's some big names on the list and a few that I skipped because they were the ending of series that I haven't started/finished just yet, but I've included my thoughts on the others.
---
To check out the first five books, see Part One.
I love the old movie film look to this cover and the image of the girl running grabbed my attention. The tagline on the version in the sampler mentioned Nazis so I assumed this was going to be a historical fiction. I do love World War II related books so I was keen to jump into this one.
 I really liked this sample. I knew that I would. I'm a sucker for a good World War II story. I'm intrigued about the missing Jewish girl and how Hanneke will find her. There wasn't much to this sampler, Hanneke made some deliveries of illegal goods and only talked to one person before getting to the old woman who had been hiding the Jewish girl. For such a short sample, with not much happening, it's definitely grabbed me.
I think that this will be a fantastic historical mystery and I will definitely be adding this to my list of books to watch.
Goodreads
Release Date: April 5th 2016
---
 First of all, I love this cover. I saw the preview on the kindle before looking it up on Goodreads and it looks so awesome in the red. I thought it looked really promising as to the kind of story it held and I was keen to jump in. After reading the blurb, I was even more excited. Who doesn't want to read a story about the descendant of a serial killer?
 This book has me hooked already. That excerpt was perfect. Emily is living in a cabin twenty minutes from the nearest town. She woke up a few weeks ago with no recollection of the last two years and missing important information about the rest of her life. The woman who was staying with her and helping her after a procedure she apparently chose to have, just left and there's a letter to her written with her own hand. Reading it, she finds out that she did choose to erase her memory and start a new, secluded life because she wanted to run away from something.
I feel like I need to read this book right now. There was so much in that small little section that gripped me instantly. I want to know what her past self knew that made her run away. I want to know what the boy at the grocery store has to do with things – does he simply have a crush on her or is he part of something more sinister? This is definitely one that I'll be grabbing as soon as I can.
Goodreads
Release Date: May 24th 2016
---
I'm quite intrigued by this one. I've heard of both of these authors but I'm not overly familiar with their work – I think I've only read one David Levithan book. The blurb seemed interesting and I feel like this could be a great YA read.
I have officially fallen in love with the characters in this book. Mark and Kate are just freaking adorable and I really want to see how they continue their new friendship. Mark is in love with his best friend, Ryan, and Kate is running away from the girl she's in love with but has never met, Violet. Forming a new friendship even though they've sat together all year in class, they're trying to help each other out in their personal crisis. I really enjoyed their dynamics and my heart went out to both of them when they're crushes fell through.
I really want to continue this one so I'll definitely be grabbing as soon as I can. It's got the makings of an adorable, funny, rom-com style of story and I want to finish it.
Goodreads
Release Date: June 7th 2016
---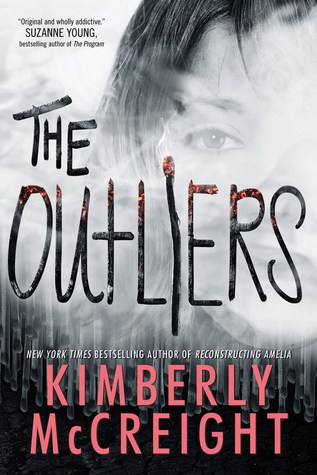 This cover gave me an almost horror vibe, which intrigued me. The blurb that was inside the sampler also intrigued me. Going into this, I had quite high hopes.
Okay, this one was nothing like I had expected. First of all, Wylie, the main character, seems to be agoraphobic. She doesn't leave the house and feels ill at the thought of going back to school. Her mum was in a fatal accident and it's just her and her dad left in the house after her twin has left home. This was a really short extract with a ton of back story and then the sudden reveal that Cassie has gone missing – it doesn't say who Cassie is in the extract but in the blurb it tells us that she's Wylie's friend.
I'm intrigued enough to be curious about what happens and keen to see how it plays out, but it didn't grip me as fully as some of the other titles did and I feel that this was simply down to how short the sample was.
Goodreads
Release Date: May 3rd 2016
---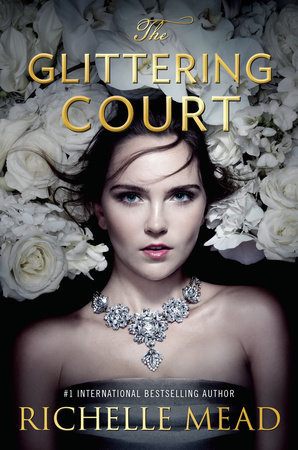 It took me a moment to realise where I had heard Richelle Mead's name before, but when I checked this book out on Goodreads, I noticed her other works. Personally, I've not read any of them, but I know that a lot of people love them, so I was quite excited to see what this new book from her would be like.
This was… interesting. I guess I'm not a fan of the arranged marriage escape plots because this just didn't draw me in at all. There was nothing wrong with the story itself, it just didn't grip me in the way that I like a story to do. The conversations were trite, focused on the arranged marriage and its particulars. It just didn't have anything exciting happening and I guess that let it down for me.
I'm not sure if this is one I would continue to read or not. The blurb made it sound like it would be an epic adventure with a forbidden romance and that was more exciting than the sample itself.
Goodreads
Release date: April 5th 2016