It's that time of year again, I loved the last one that I read last year and I was super excited about what this sampler would have in store for us. There's some big names on the list and a few that I skipped because they were the ending of series that I haven't started/finished just yet, but I've included my thoughts on the others.
---
To check out the first ten books, see Part One and Part Two.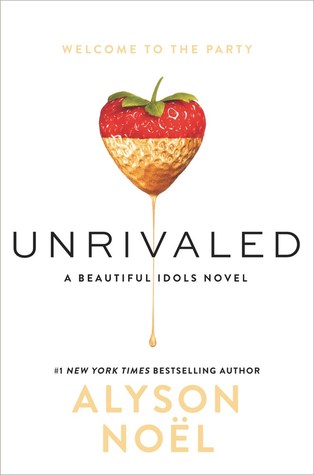 This cover didn't give me a lot to work with so I eagerly turned to the blurb to see what this book was all about. It looks like a kind of mystery, judging from the fact that the Hollywood starlet goes missing, but I'm not entirely sure.
This excerpt may have me the most intrigued about a story yet. I know that there are more characters in this, but for the sample, they stuck with the girl who goes missing, a girl who wants to be a journalist but doesn't have the money for school, and the son of a wealthy club owner (who doesn't appear to know that he's the boy's father). It was interesting to see the hopes and dreams of the kids who were less well off, and also to see the last moments of the Hollywood starlet before she disappeared.
It's shaping up to be a great mystery that I would definitely be interesting in reading more about. This looks like it'll be a fantastic read.
Goodreads
Release Date: May 10th 2016
---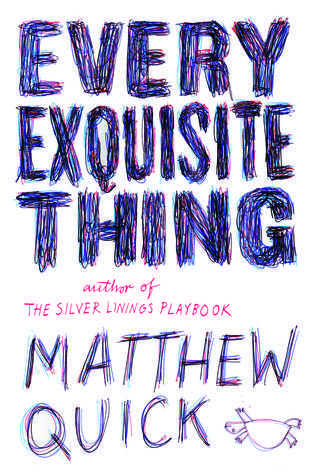 I love the roughness of this cover. I haven't read The Silver Linings Playbook, but I've seen the film and really enjoyed it so I'm keen to see what the writer has up his sleeve for this book.
Again, I'm not sure what to think of this one. I really liked the idea behind the story, but I wasn't a fan of basically being told the plot of another book within the sample itself. It didn't tell me much about the character or the journey she would be taken on and I just didn't feel like I fell into this story the way I had wanted to. There's a bit of excitement at the end when the teacher offers to introduce Nannette to the author of the book she was given and I am interested to see how that would play out.
I don't think I got invested enough in this story to actively seek out more of it but it does have the potential to be an interesting read.
Goodreads
Release Date: May 10th 2016
---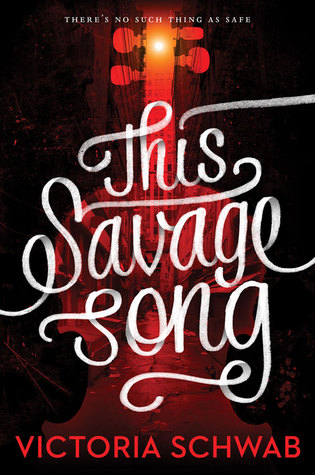 I've been a fan of Victoria Schwab for a while through following her on Twitter and I've still not actually read the entirety of one of her books – an issue I'm going to resolve this year if it kills me – I'm keen to see more of her work after reading the preview for A Darker Shade of Magic.
This story follows two sides of a war. I enjoyed getting to know Kate and August and I'm really interested to see how their paths come together and what the results of that would be. The world building was great, just enough information to know that something horrible happened an the aftermath is still effecting people.
I feel this was a great beginning to a story and I'm definitely intrigued to see where it goes. I'll be checking out more of this one for sure.
Goodreads
Release Date: June 7th 2016
---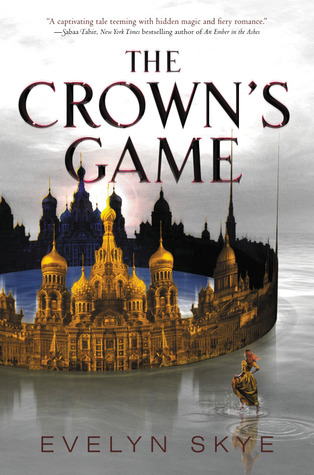 I really like this cover. It's not the most eye-catching cover I've ever seen but I love the clever way that the building is the crown. I've not heard of this book or the author before – that I'm aware of anyway – so I was interested to see what this book was about.
Well. The premise for this story – that of two enchanters who battle to the death for the honour of becoming the Imperial Enchanter who protects the tsar and Russia – definitely piqued my interest straight away. I loved Vika as a character, she's got a feisty personality that I would love to read more of.
I like the idea of this story and the beginning was definitely enough to get me intrigued about how the story will continue.
Goodreads
Release Date: May 17th 2016
---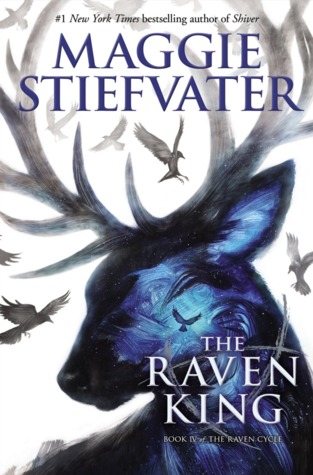 The final instalment of The Raven Cycle was next but as I have yet to pick up the first in this series, I had to skip it. I've heard great things about this series though so I'm looking forward to reading it one day!