It's that time of year again, I loved the last one that I read last year and I was super excited about what this sampler would have in store for us. There's some big names on the list and a few that I skipped because they were the ending of series that I haven't finished just yet, but I've included my thoughts on the others.
---
To check out the first ten books, see Part One, Part Two and Part Three.
This cover really has me intrigued and it screams thriller, if not horror, at me. I'm definitely interested in what the story actually is as I've not heard of it, or the author, before. The blurb definitely gripped me, with a mysterious incident that caused one of the girls to move away and now she's having to return and face the demons of her past.
Tessa just found out that her father, who has been in prison for armed robbery for the last ten years, has pancreatic cancer and will die soon. So she has to return to the one place she doesn't want to be. Fayette. After so long away, she is still haunted by the events of that last summer. The one that ruined her life. I absolutely loved this sample. It's got just enough information about what happened in the past to tantalise you and leave you wanting more. There's so many things that I need to know: what happened that last summer? Where is her sister? Did she somehow put an innocent man in prison?
This story vaguely reminds me of the Making A Murderer Netflix show in that a terrible murder happened years ago and a man is fighting for a new trial after ten years of being in prison, there's even a TV show within the story that was made about the murders. I've already requested this one on NetGalley but it did say that it may be US only so I may have to wait a bit for this one coming out.
Goodreads
Release Date: April 19th 2016
---
This story intrigues me from the cover and the blurb only made it more interesting. There's so many things that I already want to know answers to so I jumped straight in.
This one is a slightly different book to what I would normally pick up, I think, but in a good way. The prologue is interesting, showing a girl in a hospital waiting room with her friend and then the police show up asking questions about a certain man. Then it skips to Kate, who is a self-professed liar on the hunt for a rich new friend at her new school, and Olivia, who is dealing with some personal issues, the extent of which we don't fully know just yet. There's also mention of a new fundraiser coming to their school to help bring their system into the modern era. And this man just so happens to have a very familiar name from the prologue.
I'll admit, I'm hooked. I really want to find out what the guy's connection is with the two girls and their secret pasts and I really want to see how the girls' relationship progresses as well. I'd definitely say this is one worth looking into.
Goodreads
Release Date: May 21st 2016
---
Okay, here's my confession time. I accidentally requested the second book in this series last year and was approved for it, started reading it and got really confused… until I realised it was the second in a series. So I bought the first book on my kindle but I haven't gotten around to reading it or the second book just yet so I didn't even try to read this one because it wouldn't have made any sense to me.
Goodreads
Release Date: March 1st 2016
---
 I've seen a few bloggers with ARCs of this book and I'm a little jealous, I have to admit. The authors and books that this has been compared to: fans of Rainbow Rowell, David Levithan, All the Bright Places, etc. It definitely has my interest piqued. I couldn't wait to jump into this one.
I can already tell that this story will be right up my alley. I'm curious to see exactly what Lisa plans to do to 'fix' Solomon. I'm also curious to see how Solomon reacts to it. I love both characters already, their unique voices are really accessible and I want to know more. I can empathise with Solomon so much over his panic attacks and I want to see how/if he overcomes them with Lisa's help.
I definitely think this is a YA contemporary to keep an eye out for and I will most definitely be getting stuck into it at some point.
Goodreads
Release Date: May 10th 2016
---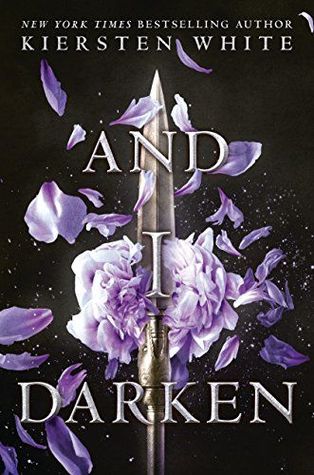 This cover looks like one of those fantasy novels that can be a little misleading as to the adventure that's inside. I'm not sure what to make of it, even after reading the blurb, so I'm withholding judgement until I've read the sample.
This, I was not expecting, although if I'm being honest, I don't know what I was expecting. This story follows siblings of a Romanian (I believe, I could be wrong) Prince. Being a girl was something to be ashamed of in this society but Vlad's daughter, Lada has grown wild and fierce and is a badass little girl whereas her brother, Radu got all the good looks and delicate natures that Vlad had wished upon Lada. I enjoyed their dynamics and the events that seem to be setting up.
I definitely think I would look into this more, it was intriguing enough to grip me and hold my interest and I really do want to know what happens next.
Goodreads
Release Date: June 28th 2016