Title: Dare to Dream
Author: Carys Jones
Published: March 3rd 2015
Publisher: REUTS Publications, LLC.
Genre: Young Adult, Dystopia/Post Apocalyptic
Length: 260 pages
Source: eARC from author
Book Blurb (via Goodreads):
"The world was going to end. Of that, Maggie Trafford was certain."

Fourteen-year-old Maggie Trafford leads a normal life. Well, as normal as being crammed in a three-bedroom house with four siblings and a single parent can be, anyway. But despite being somewhat ignored at home, Maggie excels, earning top grades, a best friend who would do anything for her, and stolen looks from a boy in Maths.

It's not until the dreams start that Maggie realizes "normal" is the least of her problems. Every night, she lives the same nightmare—red lightning, shattered glass, destruction. But nightmares are just that, right? No one believes her when she says it's an omen. At least, not until the already mysterious pillars of Stonehenge start falling.

No longer alone in her fear, Maggie and the world watch with bated breath as one after another, the historic stones tumble, like a clock counting down. But only Maggie knows what it means: when the last stone falls, destruction will reign. And when the world ends, there's only one option left—survive.

Horrifying and raw, Dare to Dream is equal parts tragedy and hope, detailing the aftermath of apocalyptic catastrophe, the quest for survival, and the importance of belief.
My Thoughts
With the cover being so eye-catching and the premise promising an apocalyptic story, I was really excited going into this one. Unfortunately, it fell a bit flat for me and I didn't enjoy it as much as I had hoped.
Maggie Trafford has been plague with terrible nightmares that she's sure are heralding the end of the world. Struggling to convince people to take her seriously, Maggie sets out to save whoever she can as the world falls around them.
Although it was an interesting concept, the story fell flat in its execution. I found it difficult to get into, mostly because the dialogue felt very stinted and unnatural. I didn't really connect with any of the characters and found Andy, in particular, to be quite contradicting with his constant anger but need to protect – when Maggie mentions seeing a soft and tender side to him, I actually scoffed because I hadn't seen it.
It took a long time for the story to pick up, the first half of the book deals with Maggie's nightmares and her trying to convince people they're a premonition, then when the apocalypse comes, they're just walking around trying to get to a certain place with little happening then too.
Still, despite that, I enjoyed the concept and the process of seeing how difficult it is in the post apocalyptic world in its immediate aftermath. I found some aspects unrealistic – like them wasting away from lack of food after just a day or two – but there were still some surprises in the plot that made me get excited.
It felt a bit like two stories pieced together in one novel: little girl with premonitions at the beginning, aftermath of an apocalypse at the end. They didn't gel together as neatly as I would have hoped.
Overall, I was underwhelmed by this story, and I'm really disappointed that I was. Not one that I would recommend, but worth a try if it piques your interest.
Buy Links!
Non-Affiliate
Amazon UK | Amazon US | Barnes & Noble | Waterstones
Affiliate
Book Depository
---
About the Author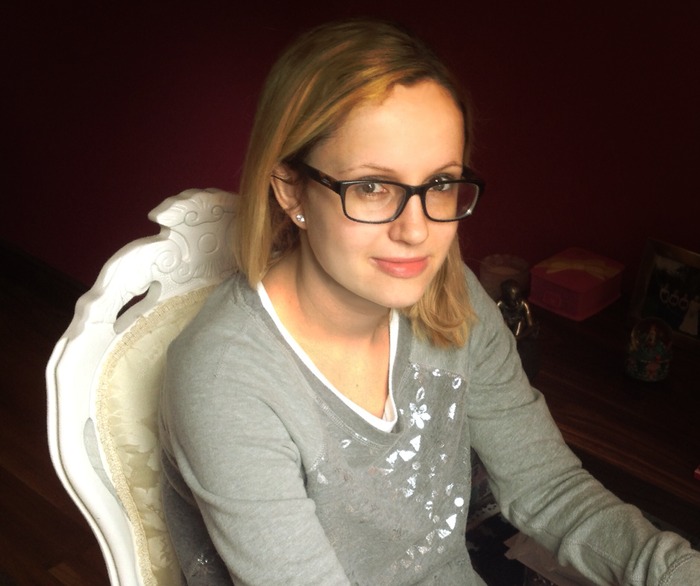 Carys Jones loves nothing more than to write and create stories which ignite the reader's imagination. Based in Shropshire, England, Carys lives with her husband, two guinea pigs and her adored canine companion Rollo.
When she's not writing, Carys likes to indulge her inner geek by watching science- fiction films or playing video games.
She lists John Green, Jodi Picoult and Virginia Andrews as her favorite authors and draws inspiration for her own work from anything and everything.
To Carys, there is no greater feeling then when you lose yourself in a great story and it is that feeling of ultimate escapism which she tries to bring to her books.
*Picture and Biography from Goodreads