In an effort to post more than simply book reviews here, I'm going to start posting my week in review every Sunday so that I have a way to wrap up my week and see what happened during it.
---
Books Finished
This week I actually managed to finish a few books – something that I've struggled with over the last couple months. I've been in a real slump and it's nice to finally be coming out of it!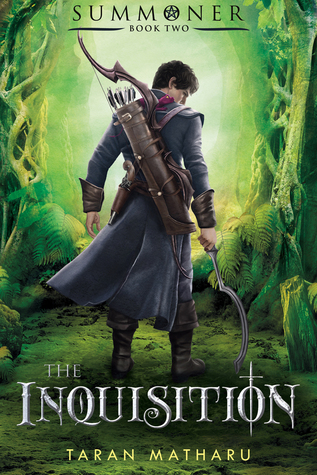 The first book I finished this week was The Inquisition by Taran Matharu. This book is the reason I've been in a bit of a slump this month, but not for a bad reason! I loved this book so much, I didn't want it to end and so I was reading it as slowly as I possibly could. I'll be writing up my review of this soon and should hopefully have it up this coming week.
Release Date: May 10th 2016
Goodreads
The second book that I read this week was Scream Street 1: Fang of the Vampire by Tommy Donbavand. I'm taking part in the Tommy V. Cancer blog tour next month (keep an eye out for that!) and so I have two of Tommy's books right now, but I loved this one so much that I'm most likely going to end up buying the entire series.
Release Date: October 6th 2008
Goodreads
---
Books Read
I've started several books this month that I've only been reading in bits and pieces, but I'm now trying to stop that and actually finish books before I start new ones.

Currently on page 72/330
I've had this book for a while. It was recommended to me by Gabrielle Kent's agent, Ben Illis, and I'm absolutely loving it so far. I was saving this for when my TBR was slightly smaller but I picked it up early because I've been invited to be on the blog tour for the second book in the series so it was as good a time as any to pick up the first! This is a great adventure so far and I'm keen to finish it soon.
Release Date: June 4th 2015
Goodreads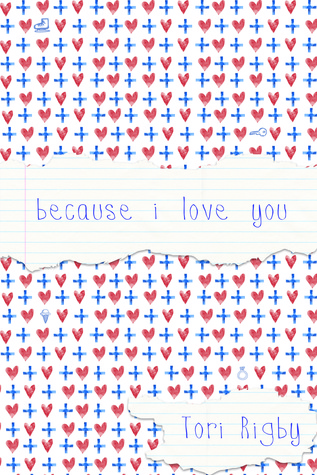 Currently on 13%
You may recognise the title of this one if you've been around my blog for a while. I've been taking part – rather poorly since I missed weeks – in the Teaser Tuesday posts running up to the release of this book in a few days. So far I'm really enjoying this. It's a cute contemporary and I can't wait to see how the events unfold. The drama is just beginning and I'm excited to see where it goes.
Release Date: May 17th 2016
Goodreads
---
Blog Posts
I've been slowly trying to get caught up with my back log of reviews over the last couple of months and I'm finally getting close! I've only got about twenty reviews (plus the ones for the books I've just finished) that I need to write and post so I'm hoping to get those up soon.
A long overdue review of Not If I See You First by Eric Lindstrom went up on Monday. It's a fantastic book with a blind protagonist and it was brilliantly written.
On Tuesday, I posted the final teaser for Because I Love You by Tori Rigby. The book comes out in a couple days and I'll hopefully have my review up by then.
There wasn't any posts on Wednesday as I didn't schedule any and was out on a training day for work all day…
…but I made up for it on Thursday by having an AccentYA day! First, I posted my review of The Deepest Cut by Natalie Flynn, a brilliant new YA handling the difficult topic of knife crime, suicide, and mental health.
Following that, I posted my wrap up of the London Book Fair. It was one of the best experiences of my life and I can't wait to go back again – because I will definitely be going back again!
Finally on Thursday, I posted my review of Indigo's Dragon by Sofi Croft. This is a magical story about a young boy who travels to his grandparents' house in Poland and discovers a family secret that changes his life forever.
---
I think I did fairly well at posting this week, for once, and I'm hoping that I can continue that into this coming week. Let me know what you read this week!