I can't believe it's the end of another week already! I was still in Amsterdam at this time last week – that's mental! It doesn't feel like a lot of time has passed. I've been feeling pretty run down since I got back but I've still managed to do a fair amount of reading/reviewing, so let's see how my week's gone.
---
Books Finished
I didn't actually finish any books this week, partly because I've been focusing more on writing/reviewing than reading this time around.
---
Books Read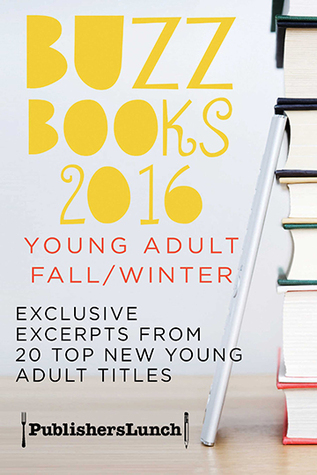 Currently on 24%
I love reading the Buzz Books samplers. They always get me super hyped about certain books coming out soon. This one has been a pretty solid collection so far, although I've only read the first five of the twenty samples.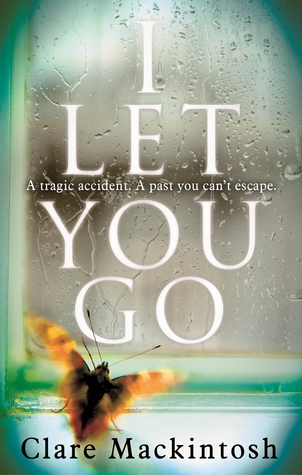 Currently on page 101/371
I'm thoroughly enjoying this book, but I put it down for a fair amount of time and literally only picked it up this week to finish the chapter I had half read before putting it down. I'm super intrigued, but not really in the mood for a crime thriller at the moment. Which is a shame.
Release Date: November 9th 2014
Goodreads

Currently on 54%
This is the one I'm probably reading the most just now. Up until this point, I've been super intrigued by the main character's confusion and desperate escape attempts. Now, it's kind of feeling like the plot is dragging and I just want to get to the next point and find the action again. Still very much enjoying it, but there's a definite lull for me right now.
Release Date: May 24th 2016
Goodreads

Currently on page 35 of 643
I am loving this book! I picked it up when I got a little bored with The Progeny and it's such a gripping read, I had trouble putting it down. The narrative voice is brilliant. I lost myself in it instantly. I'm reading this one more slowly because it's not out for a while and it is massive.
Release Date: August 11th 2016
Goodreads
---
Blog Posts
I finally managed to get some blog posts written this week! I'm actually rather proud of the number of posts that went up this week and I'm hoping that I can continue this into the coming weeks until I get caught up.
On Monday, I posted my last Week in Review post a bit late because of the travelling I'd done on the Sunday, as well as my Blog Tour post for Hope Farm, rounding out the tour.
Tuesday saw the review of Beaky Malone, a fantastic middle grade story that I highly recommend for readers of all ages.
On Wednesday I was part of the blog tour for #tommyvcancer, a super inspiring blog tour aimed at raising awareness of Tommy Donbavand's battle with inoperable throat cancer.
On Thursday I posted the first part of my mini-reviews of the newest Buzz Books catalogue as well as a new blog series where I'll be focusing more on my TBR and asking you guys for help in choosing my next reads.
Finally, on Friday, I posted my review of another fantastic middle grade series, Fox Investigates.
---
Overall, it's been a very productive week and I really do hope it continues over into the following week. I also managed to write a new chapter of my story, A Little Touch of Magic, over on WattPad with plans to do another one today, and I'm even filming videos for BookTube again! Speaking of, #TBRTakedown4.0 starts tomorrow so expect daily updates on how that's going as well as any other posts I might do.
Hope you guys have a great day!