Holy crap, guys! We're almost at the end of June. How are we halfway through the year already? Can someone slow down time please? This week, I was taking part in TBRTakedown 4.0 so I did A LOT of reading – granted not all of it was actually for the readathon but I still got tons of reading done.
---
Books Finished
I originally had this on iBooks ages ago when it first came out and I loved it, but never finished it because I switched to android and couldn't take the books with me – as far as I knew anyway. So, when I went into Waterstones to impulse buy one afternoon, I was delighted to pick it up again. I absolutely loved this book and I can't wait to continue the series.
Release date: July 17th 2012
Goodreads
This graphic novel was an impulse buy when I was on Amazon a couple of weeks ago. I was looking for some cheap essentials for the house and it came up in my recommended books. I'm really glad I got it cause it was such a brilliant read and I'm looking forward to more in the series.
Release Date: April 20th 2016
Goodreads
---
Books Read
Ooo boy, prepare yourselves for this list…

Currently on 57%
I had hoped to finish this one this week but it's dragged right down in the plot and so it's not gripping me as much as it was. I'm still enjoying the story, but it's not at the top of my current reads list just now.
Release Date: May 24th 2016
Goodreads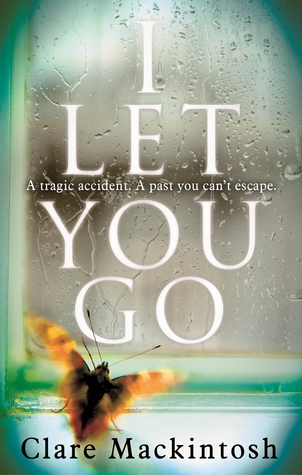 Currently on page 107 of 371
I literally only picked this one up this week to finish a chapter. I'm enjoying this story but I want to be able to just sit down and read it on its own. With the readathon this week, that wasn't possible.
Release Date: November 9th 2014
Goodreads

Currently on page 18 of 335
I loved the first two books in this trilogy and I couldn't wait to jump into this final instalment, but it just didn't grab me as much as some of my other reads this week and so I didn't pick it up all that much.
Release Date: March 31st 2016
Goodreads

Currently on page 30 of 262
I mistakenly thought this would be a quick read given the page count, but there's a very good reason that this was my 'out of my comfort zone' choice for the readathon. My boyfriend recommended it to me and I have to say, it's one of the strangest novels I've read and I'm having a bit of struggle wrapping my head around it, hence why I haven't read that much.
Release Date: September 2003
Goodreads

Currently on page 246 of 643
This book has taken over my life. It's such a brilliant read that I don't really want to pick up anything else until I'm done with it – you can see the problem this has caused during a readathon week? It's such an interesting story and I'm completely hooked.
Release Date: August 11th 2016
Goodreads

Currently on 3%
This is a new read for me, it comes out in a couple of days so I want to make sure that my review goes out on release day. So far, I'm really intrigued but I haven't yet read enough to know what the book is really about. It had an exciting opening chapter so I'm keen to see where it goes.
Release Date: June 28th 2016
Goodreads

Currently on 4%
I literally only picked this one up yesterday. I've really been enjoying Tommy Donbavand's writing and I particularly liked this vampire spy series so I picked up the second in the series. I'll be doing a video review of this series for the #tommyvcancer blog tour that's going on this month.
Release Date: August 15th 2013
Goodreads
---
Blog Posts
This week, the only blog posts that I put up were my daily wrap ups for the TBRTakedown readathon. You can find them below.
Day 1 | Day 2 | Day 3 | Day 4 | Day 5 | Day 6
---
So, as you can see, I did get a lot of reading done. It's just a shame I didn't actually finish more books! I'm thoroughly enjoying everything I've picked up this week though, even if some are a bit slower than others, and I'm looking forward to finishing them all.