I know! I know! I missed a week. I've had a really bad cold/flu the last week and a half so I haven't had the energy to do a lot of stuff and so I missed out on the Week In Review post last Sunday. Instead of posting it halfway through the week, I figured I'd just leave it until this Sunday and do a double one. So, let's see what I've been up to!
---
Books Finished
The first book I finished last week was the second in the Fangs: Vampire Spy series. I'm thoroughly enjoying these stories and will be continuing the series when I'm able to. They're a really great short read for someone like myself.
Release Date: August 15th 2013
Goodreads
Now, as you may recall, a couple weeks ago I was doing the #TBRTakedown 4.0. This book took over my life that week and I read very little of my TBR and very much of this. I love this book so much that I've pre-ordered TWO hardback editions. The UK edition and a signed, numbered, first edition too. I just really love this book…
Release Date: August 11th 2016
Goodreads
The next book that I read was the highly anticipated first part of Booktuber Sasha Alsberg and author Lindsay Cummings new series The Androma Saga. I picked up Zenith because I've watched Sasha's videos for a long time and I was curious to see what her writing was like. Unfortunately, the book left me very underwhelmed and I didn't enjoy as much as I'd hoped. I'm still going to get the rest of the parts though, because it did intrigue me enough to want to continue.
Release Date: June 21st 2016
Goodreads
---
Books Read

Currently on 14%
I was trying to pick up some different books this week as I wasn't keen on the ones I'd been trying to read for #TBRTakedown after the event was over. I picked this one up because it's a recent NetGalley approval and it seemed really interesting. Although I'm not very far in, the characters and setting have definitely caught my attention and I'm looking forward to reading more of it at some point.
Release Date: June 7th 2016
Goodreads

Currently on 64%
I love this story. It's told from multiple POVs and I just love the different characters and what's happening in their lives. I was supposed to have this finished a couple weeks ago but the cold made it difficult to focus for a few days and I didn't manage it. I'm definitely going to have this one finished in the next few days though because I need to find out what happens.
Release Date: June 28th 2016
Goodreads

Currently on 67%
This is a novella that a friend of mine wrote and I've been meaning to read it since it's release in April. So far, I'm enjoying it but it's not something I would typically read. It's a good, fast read though so I'm looking forward to seeing how everything wraps up.
Release Date: April 21st 2016
Goodreads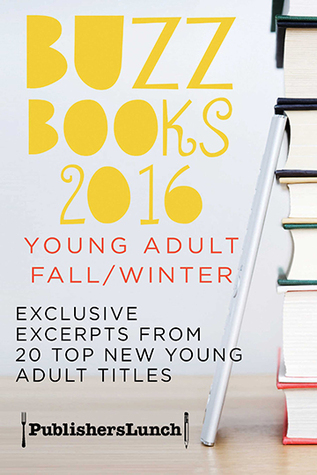 Currently on 43%
I'm working my way through Buzz Books again and should have the next couple of parts up this coming week – if not finishing it entirely. I'm really enjoying the variety that it's the catalogue so far and I'm excited to see what else is in it.
Release Date: May 2nd 2016
Goodreads

Currently on 59%
I feel like I shouldn't really include this one this week. I only read 2% to finish off a chapter. The pace in this just slowed right down and I'm finding it hard to concentrate on it and get it finished.
Release Date: May 24th 2016
Goodreads

Currently on page 80 of 288
I went to the book launch for this book this week – my first ever book launch! – and started reading the book on the train home (an hour and 40 minute journey). It's got a great voice to it and I love the difference between the two women's POVs. There's some fantastic humour in it but the author warned of a dark undercurrent so I'm excited to see how everything plays out in this one.
Release Date: July 7th 2016
Goodreads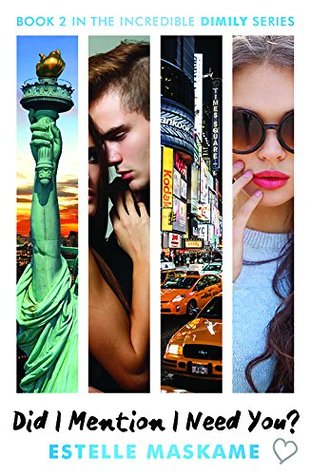 Currently on 6%
I bought this on ebook immediately after I finished Did I Mention I Love You? for NetGalley and for some reason I didn't actually get around to reading it. This week, I was lucky enough to get a paperback of Did I Mention I Miss You? (the final book in the trilogy) from the publisher and since it's released on July 21st, I wanted to make sure I got both books read before that date. So I picked this one up again the other day. I really enjoyed the first book but had issues with the relationship between Eden and Tyler. I'm curious to see whether my opinion of them changes over the course of this book or not.
Release Date: October 19th 2015
Goodreads
---
Blog Posts
I didn't post a whole lot over the last couple of weeks – as I said, I've been ill – but here's what I did get on the blog.
On Wednesday, the 29th of June, I posted my second review post for the #tommyvcancer blog tour, this time reviewing the Fangs series.
And then this week, I posted my wrap up of Buy Buy Baby's book launch event on Friday.
A post a week isn't too bad for being ill, I suppose!
---
So, I got a fair chunk of reading done but I'm hoping to get even more done this week and hopefully get a bunch of reviews up for you guys!