Another week has come and gone and I got some great books this week. Some were sent to me, others I picked up myself at my local bookstore. I've been doing #booktubeathon this week and working full-time for four out of five days so I've not had a lot of time to do much else, otherwise I probably would have jumped into reading all these books straight away!
---
Physical Books
The wonderful people over at Scholastic sent me the first in the Poppy Pym series. The second in the series is either out already or coming out very soon, so I'm eager to read this one and pick up the sequel. I'm already quite positive that I'm going to love it.
Release Date: September 3rd 2015
Goodreads
The next books I got this week were from the lovely folks over at Rock The Boat. I'm particularly excited about this one because the premise just hooked me immediately. I'll admit, I picked it up and read the first chapter this week – even though I have a ton of books to read before it for #booktubeathon – and I can't wait to finish reading it!
Release Date: July 20th 2016
Goodreads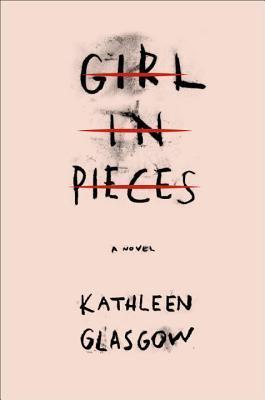 The other book that I got this week from Rock The Boat was this beauty. Some of you may have seen that it was in the Buzz Books YA 2016 Fall/Winter collection and I thoroughly enjoyed the preview so I can't wait to continue this one – it's a much bigger book than I was expecting! I'm looking forward to jumping back into the story and finding out what happens next.
Release Date: September 6th 2016
Goodreads
On Tuesday, I headed to my local comic book store and got myself a copy of this graphic novel from the recommendation of the woman who runs the store. I totally trust her judgement so I had no issue with getting it. It's such a brutal story, but so good. I'm looking forward to picking up the rest of the series at some point soon.
Release Date: April 30th 2014
Goodreads
Today, I went to a book launch at my local Waterstones and while I was there I picked myself up some new books – because I can't go to Waterstones and NOT get something! This is the third book in a series that I have thoroughly enjoyed (but have yet to review because… backlog >.<) and I'm looking forward to reading some more from this author.
Release Date: May 19th 2016
Goodreads
This is the book that I was at the launch for. It's a picture book for really young kids but 1. I knew the author through Twitter and so I wanted to go and support her and 2. the book is set in my town, so of course I'm gonna go and grab a copy! It's actually a brilliant little book. I loved the rhymes and the artwork in it is perfect for the story. Highly recommend for anyone with a little one.
Release Date: July 23rd 2016
Goodreads
I picked this one up because it was on Waterstones' book of the month last month (or the month before) and I thought it looked really interesting but just never had the chance to pick it up. Now I have it, I can't wait to see what it's all about. I haven't even read the blurb on the back of the book. I just bought it!
Release Date: June 2nd 2016
Goodreads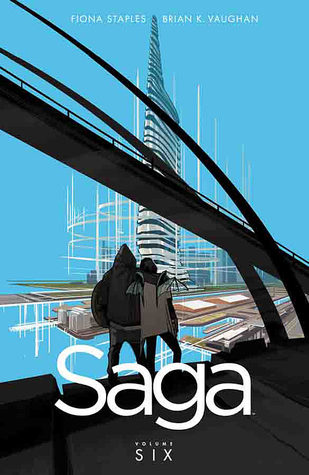 And finally, I got the latest volume of Saga. My boyfriend and I devoured this series when volume five came out – getting all five volumes and binge reading them. Saga is just an amazing series that has so many twists and turns and exciting events and characters. It hooks you tight and then rips your heart out at the end of each volume with cliffhangers that make me want to throw it across the room because how am I supposed to wait for the next volume??? I need it immediately!
Release Date: July 5th 2016
Goodreads
---
I didn't pick up any ebooks this week. Been too busy working and/or reading to check out any books for kindle.