Another week has come and gone and this time around it was a busy one! Not only was I working 4/5 days full time, but I was also participating in the BookTubeAThon this week and boy, did I give it my best shot! I'm pretty sure the lists below are going to be ridiculous this week because I just did so much more reading than I usually do! I'm also posting this ridiculously late because I had to head through to my parents' today and this is the first chance I've had to sit down and do it – sorry!
---
Books Finished
This is the first book that I picked up for BookTubeAThon this week and I'm so glad I did. I haven't read a good thriller in a while – I don't think – and it was great to just sit down and read this one. I found it really hard to put it down and I can't wait to talk more about it during the #SummerSix campaign starting tomorrow.
Release Date: July 14th 2016
Goodreads
I picked this up from my local comic book store and read it the same night. It was dark and gritty and I loved it. It's not something I would typically pick up so I'm glad that the owner recommended it to me.
Release Date: September 24th 2016
Goodreads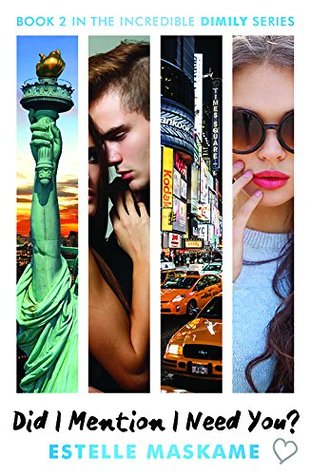 I'm super glad that I got a review copy of the third book in this series as it gave me an excuse to jump back and finish reading this. I love this series, it's got such drama and emotion in it that you get hooked so easily. I'm really looking forward to finishing the third book now and seeing the conclusion to the story.
Release Date: October 19th 2015
Goodreads
This is hardly surprising that I read this one this week too. As a picture book, it didn't take me long. It's a visual delight and the rhymes are brilliant. I've proudly added this to my small, but growing, picture book collection.
Release Date: July 23rd 2016
Goodreads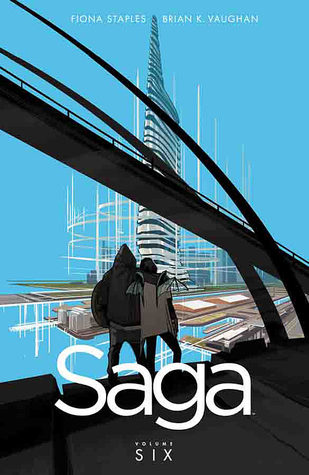 If there's a graphic novel series that I need to have in my life, it's this one. I flew through this as soon as I got home and then had the usual I-want-to-throw-this-across-the-room-wtf-stupid-cliffhanger! moment once I'd finished. It's such a great, addictive series.
Release Date: July 5th 2016
Goodreads
Finally, I finished this one this morning. It's another of the #SummerSix reads and it was amazing. I think I liked this one just a smidge more than Lying In Wait, but they're both fantastic reads.
Release Date: December 31st 2015
Goodreads
---
Books Read

Currently on page 60 of 372.
I have to say, I didn't fall in love with this series after reading the first book, but it has quickly become a favourite. So much happens within each book, it's like a whirlwind that spins you up and spits you out at the end all confused and yet eager for another go. I'm thoroughly enjoying this and it's just hit a good bit of drama so I'm keen to continue this one and hopefully finish it in a day or two.
Release Date: July 21st 2016
Goodreads

Currently on page 90 of 202.
I love this story. I wish I had been able to read more of it this week but as I chose it for my 'only read after sundown' challenge book for the BookTubeAThon, by the time the sun went down I was usually too tired to read and ended up falling asleep! I am really enjoying this one though. I love war-time stories and seeing the different perspectives on the war. I'm looking forward to seeing how Rosie gets herself out of the situation she's found herself in.
Release Date: April 14th 2016
Goodreads

Currently on page 190 of 233.
I was only going to read the first half of this book and count it as a finished book towards the readathon, but I reached the end of the first book and just had to continue. It's so vastly different to the Disney movie version that I'm used to but I'm still enjoying it.
Release Date: July 4th 1865
Goodreads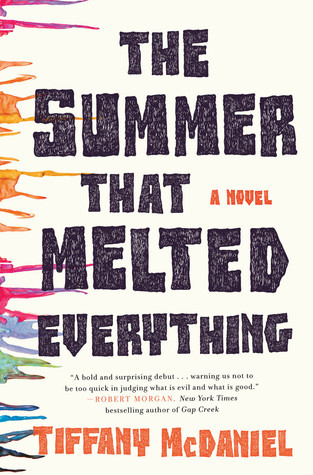 Currently on 1%
Okay, I know that it looks weird only being on 1%, but I literally just picked this one up before getting on my ridiculously crowded train to come home so I wasn't able to read anymore of it then. So far, having read maybe a page or two, I am intrigued so I'm keen to see where it goes.
Release Date: July 26th 2016
Goodreads

Currently on 7 of 202.
I couldn't resist picking this one up and just reading the first chapter. It's so bright and attention-grabbing that I just had to. I'm definitely intrigued by the main character and what's going to happen after the very significant event in the first chapter. I'll probably finish this one fairly quickly once I can focus on it.
Release Date: July 20th 2016
Goodreads

Currently on page 10 of 307.
I did the same with this one, I picked it up to read just the first chapter. I can already tell I'm going to love this story and can't wait to read more of it. It's such a fun idea and I'm looking forward to seeing how it plays out.
Release Date: September 3rd 2015
Goodreads
---
Blog Posts
None this week as I was too busy working and/or reading and/or sleeping!