We're onto the final part, the final 5 samplers! I've thoroughly enjoyed this collection this time around. I don't think there's been any that I've had absolutely no interest in yet. I'm hoping that these final books grip me just as much as the previous ones!
---
Part One | Part Two | Part Three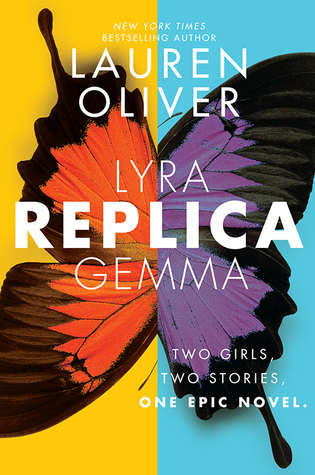 I've seen bloggers on Twitter getting this book and I have to say, I'm really intrigued by it! I don't know anything about it, but I'm excited to jump in.
 I definitely find the concept of this novel to be intriguing. One girl's story is told from one side of the book and then you flip it to get the other girl's. I found the two very different lifestyles to be interesting and I very much want to find out the journey that brings the girls together and find out just exactly what is going on.
Definitely one that's worth looking into and I can't wait to see reviews popping up from people on Twitter about this one.
Release Date: October 4th 2016
Goodreads
I've not heard anything about this one, but I noticed that a couple of my Goodreads friends have it marked to-read so that's always a good sign. I love the cover. It's so pretty to look at. I'm keen to see the story behind it.
 There's a lot  going on in this excerpt that could make it a little confusing for the reader. There's the relationship between Vassa and her sisters (shared fathers/mothers making them step-siblings in different ways) and then there's the magic too. I definitely think that it'll be an interesting story and I'm intrigued to see where it goes but I don't think it's one that I will necessarily jump out to buy.
Release Date: September 20th 2016
Goodreads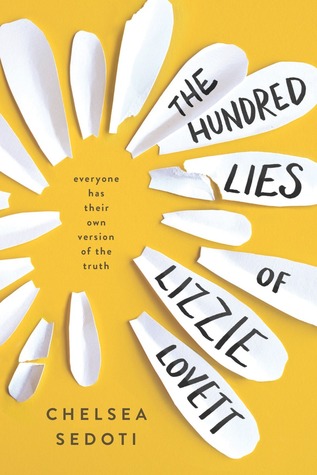 I love this cover. It's so bright and cheerful looking but the broken petals seem to hint at a darker story? I don't know, I'm quite excited to see what this one is all about.
 I really enjoyed this excerpt. I have a feeling that I will love this book because it's got such a great voice to it. Hawthorn is curious as to why Lizzie Lovett has disappeared. The girl apparently had everything and even though she won't admit it, Hawthorn has always been a bit jealous of her. I'm keen to see where this story goes and how it gets resolved.
Release Date: January 3rd 2017
Goodreads
Okay, I'm quite excited to read this one. I've been wanting to read Josh Sundquist's other book We Should Hang Out Sometime for quite a while – and still haven't gotten my hands on a copy – so I'm keen to see what his writing is actually like.
I've only ever read one book with a blind main character before and I found it utterly refreshing and interesting to boot. This one was a completely different feel but still super interesting to read. I'm not sure if I will be jumping out to grab this one, just because it didn't fully grip me in an I-need-to-read-the-rest-now kind of way, but I did still enjoy it and will want to read the rest some day.
Release Date: January 17th 2017
Goodreads
This cover looks amazing and I can't wait to read the story that's behind it. I have a feeling it's going to be a really fun read.
I officially love this and I definitely want to read the rest. It's heavily illustrated and that made it so much fun to read. I have a feeling I would fly through this. Abbie Wu worries about everything, but particularly the Middles. She's about to start Middle School and is worried about that and because she's a middle child, she feels she knows everything terrible happens with the Middles. This is definitely one I want to read more of and I will be making a note to pick it up.
Release Date: September 27th 2016
Goodreads