I love doing these wrap ups at the end of each week. Seeing the progress I've made and how productive – or un-productive – I've been really makes for a nice ending for my weeks. With that in mind, let's see how I've gotten on this week!
---
Books Finished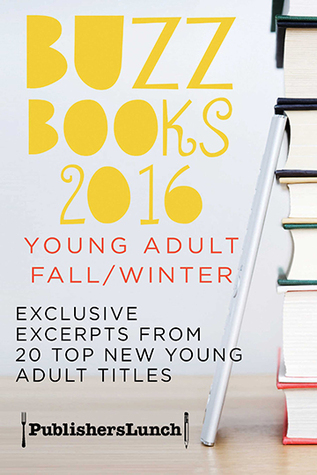 I finally got around to reading the last few samples in the Buzz Books 2016 YA Fall/Winter collection. There were some cracking reads in this sampler and I'm glad I got the opportunity to read them. I already have one of the samples in full – which I was lucky enough to get from the publisher after reading the sample – so I'm looking forward to seeing how that particular story turns out.
Release Date: May 2nd 2016
Goodreads
I loved this book. I absolutely flew through it. I think my review for this one was possibly one of the longest ones I've done in a while! It's such a simple story about a boy whose heart is broken in the first chapter and he spends the rest of the book trying to make sense of what happened and move on – albeit in a really stupid way, but still. Fantastic book!
Release Date: July 20th 2016
Goodreads
The last book that I finished this week is from what is quickly becoming one of my favourite publishers. Cranachan have put out some brilliant books this year and I'm so excited for the ones still to come. This particular story was cracking. This is another one that I flew by and I've actually already given the book to my mum so she can read it too. The story is about a young girl from a small village in Scotland who fights to reclaim her village when Dalraidans settle there. It really is a brilliant read that I highly recommend.
Release Date: September 6th 2016
Goodreads
---
Books Read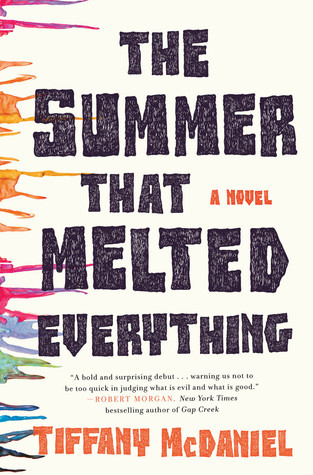 Currently on 12%.
I'm really enjoying this book so far. It's got an interesting premise that I'm eager to see play out. The only downside is that it's a lot slower paced than the other books I've been reading lately and so it's taking me a bit to really get into it. Still, it's not discouraging me from the book at all.
Release Date: July 26th 2016
Goodreads

Currently on page 7 of 382.
I wasn't going to pick this one up, but it was just sitting on the table and I had to try it! I've only read the first chapter – which is why the number of pages read is so low – but I can already tell this is going to be a brilliant read. I'm saving it for after I've finished my current two ebooks though, only because this one isn't published until next year!
Release Date: January 2017
Goodreads

Currently on 8%.
In the spirit of ARCAugust, I decided to pick up one of the oldest eARCs I have from NetGalley while also reading a paperback and newer eARC at the same time – I like reading multiple books at once (as you may have noticed!). I got my boyfriend to pick a number at random and this was the book he chose. I'm not far into it, but I'm keen to see how events play out right now. Dan's just been attacked by a bat-like creature in a dark alley and now he gets a strange tingling sensation whenever someone touches him. I feel a vampire vibe going on, but I also think it's a little different too. Can't wait to find out for sure.
Release Date: February 17th 2015
Goodreads
---
Blog Posts
I've done a lot of posting this week – although still not as much as I had hoped!
I've been posting a running tally of everything I've read/am reading for ARCAugust each day (except yesterday because my laptop is rubbish and froze on me and I just gave up).
Day 1 | Day 2 | Day 3 | Day 4 | Day 5
On Monday, I posted the last part in my Buzz Books samples reviews.
Tuesday, I posted my review of Tell Us Something True.
And on Thursday, I posted my review of The Beast on the Broch.