Holy crap, it's September! It's autumn! It's the last quarter of the year!! I honestly get chills thinking about how fast this year has flown by but September's a lovely month for me because there's lots of family birthdays and gatherings and things so it'll be nice. On to what I've been up to this week (spoiler: not a lot!).
Books Finished
I really enjoyed this book. The twists that it took were great and I found that I couldn't put it down. I kind of wish there was more because I didn't want it to end. Such a great thriller.
Release Date: August 25th 2016
Goodreads
I have read so many great middle grade books recently, I've been spoiled! I loved this one, particularly the illustrations that go at the beginning of each chapter. It's got a great story to it and I'm really looking forward to seeing more from this series.
Release Date: September 1st 2016
Goodreads
---
Books Read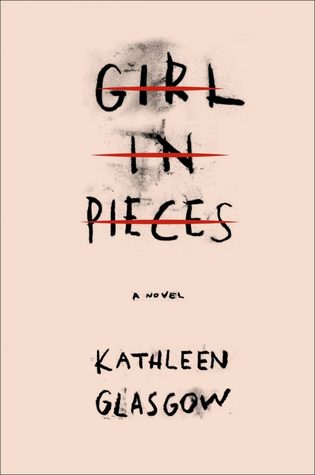 Currently on page 118 of 400.
I'm enjoying this book, but it is a heavy read. Of course, due to the topic, that was to be expected but it means it's taking me a lot longer than I had hoped to finish it. I'm intrigued to see where the story goes at the moment, because Charlie has just been released from the psychiatric hospital she was in and is crashing at a friend's house. I have no idea which direction this book is going to take and I'm looking forward to finding out.
Release Date: August 30th 2016
Goodreads

Currently on page 3 of 295.
I know it hardly seems worth putting the book on the list when I've read a whopping two pages, but I'm excited to finish this one in the next couple of days – in time for my blog tour spot on Wednesday. I really loved the first book in the series and I'm super intrigued to see what happens next.
Release Date: September 1st 2016
Goodreads

Currently on 3%.
R.S. McCoy is quickly becoming one of my favourite authors. I can't get enough of her books and this one is no exception. Only 3% into the second book in The Extraction Files series, and I am falling in love with the characters all over again. I love all of the different story lines that I'm being re-introduced to and I can't wait to see where this new book takes me.
Release Date: August 30th 2016
Goodreads
---
Blog Posts
On Sunday, I posted my last daily update for ARC August.
Monday, I finally got my review up for Did I Mention I Need You?
On Wednesday, I posted my wrap up for ARC August and a special site announcement, which I'm actually happy to say is actually pretty moot now (yay!).
And this morning, I posted my review of Robyn Silver as part of the blog tour.