Gosh golly, November was a whirlwind of activity for me! I've been so busy this past month that I've barely had a chance to think, never mind do anything else. Having said that, I'm really wanting to get back into posting here on my blog. So, for December, I'll be working on catching up with my reviews in the hopes of starting 2017 with none outstanding and also working hard to get through my ever-growing TBR!
---
In December, I want to try and read a total of 20 books – 3 paperbacks and 17 ebooks of various lengths and genres, old and new. A lot of these are NetGalley ARCs that I should have read months (if not years) ago and am now actively working to get through. So, let's jump in, but prepared! This will be long…

Goodreads
Release Date: December 1st 2016
Source: NetGalley eARC
A loving mother. A perfect family. A shock wave that could shatter everything.

Freya Braithwaite knows she is lucky. Nineteen years of marriage to a man who still warms her soul and two beautiful teenage daughters to show for it: confident Charlotte and thoughtful Lexi. Her home is filled with love and laughter.

But when Lexi's struggles with weight take control of her life, everything Freya once took for granted falls apart, leaving the whole family with a sense of helplessness that can only be confronted with understanding, unity and, above all, love.

In this compelling and heart-wrenching new work by bestselling author Amanda Prowse, one ordinary family tackles unexpected difficulties and discovers that love can find its way through life's darkest moments.

Goodreads
Release Date: January 12th 2017
Source: NetGalley eARC
St Brigid's is a windswept island off the west coast of Ireland,
home to a community which lives in the past.

Rose is a beautiful young woman, loved by all.

Emer is her disfigured twin. She is consumed by jealousy, and a
fiercely protective love for her son.

Brigid, named after the island's saint, arrives from America,
in search of a miracle.

Because St Brigid's is no ordinary island.

The islanders' hostility quickly melts when Brigid befriends the twins. But little do they realise that her single-minded passion will endanger everything they hold dear.

Goodreads
Release Date: January 12th 2017
Source: NetGalley eARC
Hi I'm Dani and my mum loves penguins' bums more than me. Otherwise she'd never dump me in some stuffy old school while she heads off to the Antarctic.

And it gets worse. When we arrive at St Grizelda's School for Girls, the school's had a drastic makeover. Gone are the uniforms, the rules and … er, most of the pupils and staff.

In their place is TOTAL CHAOS.

We're greeted by a bunch of stampeding eight-year-olds, a head-butting goat and a crazy head teacher wearing a plastic-spoon crown…

Somebody get me OUT of here!
[No Cover As Yet]
Beaky Malone and the Worst Ever School Trip
Goodreads
Release Date: 2017
Source: NetGalley eARC
A hilarious new series from best-selling author, Barry Hutchison, perfect for fans of Tom Gates, Wimpy Kid and Barry Loser.
"I like to smell my own farts…" Gah! Someone shut me up!
It's been 92 hours since Beaky last told a lie. So far he's survived two full days of school with only three light beatings, two telling-offs and one wedgie … but the annual school trip is going to take Beaky's survival skills to a whole other level – especially as a mix up in the school office means that Beaky and his class are on a trip to Learning Land, a rubbish theme park aimed at eight-year-olds. And home to cheery-but-creepy Clumso the Clued-up Clown whose job is to dish out fascinating facts to one and all.
But there is worse to come when Beaky's partnered with Wayne, a.k.a the school bully, who has a morbid fear of clowns. With Beaky unable to tell a lie and Wayne intent on beating him up, things aren't looking good. And that's before they find themselves on the run from a manic clown who'll seemingly stop at nothing to track them down…

Goodreads
Release Date: November 11th 2014
Source: Author eBook
It's been two months since the blowout with President Vise.

The Valley is rebuilding and elections have been planned, but things are about to change when a new group of refugees arrives seeking the cure. They've brought with them someone Anyon never thought he'd see again, but he's not the only one who's surprised.

While Anyon sorts out the new arrivals, Malachi's loyalty will be tested when Dax and Raven, old friends from his time on the streets, show up baring secrets he's tried hard to keep hidden. He's never shared that part of his past with anyone, and finds himself going along with Dax to prevent anyone, especially Sera, from learning what they did on the streets to survive.

But how far will he go to keep his past hidden?

Things take a turn for the worse when Dax and Raven pit Malachi against his friends. Will Sera's love be enough to prevent him from sliding back into his dark past, a past that's more brutal than even she can imagine?

Goodreads
Release Date: September 8th 2016
Source: 10th Anniversary Edition Paperback from Publisher
Elantris was the capital of Arelon: gigantic, beautiful, literally radiant, filled with benevolent beings who used their powerful magical abilities for the benefit of all. Yet each of these demigods was once an ordinary person until touched by the mysterious transforming power of the Shaod. Ten years ago, without warning, the magic failed. Elantrians became wizened, leper-like, powerless creatures, and Elantris itself dark, filthy, and crumbling.

Arelon's new capital, Kae, crouches in the shadow of Elantris. Princess Sarene of Teod arrives for a marriage of state with Crown Prince Raoden, hoping — based on their correspondence — to also find love. She finds instead that Raoden has died and she is considered his widow. Both Teod and Arelon are under threat as the last remaining holdouts against the imperial ambitions of the ruthless religious fanatics of Fjordell. So Sarene decides to use her new status to counter the machinations of Hrathen, a Fjordell high priest who has come to Kae to convert Arelon and claim it for his emperor and his god.

But neither Sarene nor Hrathen suspect the truth about Prince Raoden. Stricken by the same curse that ruined Elantris, Raoden was secretly exiled by his father to the dark city. His struggle to help the wretches trapped there begins a series of events that will bring hope to Arelon, and perhaps reveal the secret of Elantris itself.

Goodreads
Release Date: June 17th 2015
Source: NetGalley eARC
Knowing the future can save her city – but not her heart.

Born to serve the merciless Oracle, Clio wants nothing more than to break free. But when her entire family is murdered by Mannix, the king's adviser, Clio inherits the Oracle's power, a power she never wanted and doesn't understand.

Hunted by Mannix, Clio is forced to flee her home in Sheehan and seek refuge in a foreign city where oracles are forbidden. If she's found out, she will be sacrificed atop its great pyramid.

Clio has no choice but to win the trust of Riece, an enemy warrior. Despite the undeniable attraction between them, Clio knows that if he finds out who she really is, he won't hesitate to execute her.

Clio tries to hide her budding powers, but the Visions she keeps having of Mannix and his barbarian army slaughtering her people torture her conscience. She alone has the strength and foresight to stop him, but only if she can embrace her destiny and sacrifice everything.

Goodreads
Release Date: January 1st 2015
Source: NetGalley eARC
A glorious epic fantasy in the grand tradition of CS Lewis and Philip Pullman. The Mirror Chronicles will take you into another world, and on the adventure of your lifetime…

Half of your soul is missing.
The lost part is in the mirror.
And unless Sylas Tate can save you, you will never be whole again.

Sylas Tate leads a lonely existence since his mother died. But then the tolling of a giant bell draws him into another world known as the Other, where he discovers not only that he has an inborn talent for the nature-influenced magic of the Fourth Way, but also that his mother might just have come from this strange parallel place.

Meanwhile, evil forces are stirring, and an astounding revelation awaits Sylas as to the true nature of the Other. As violence looms and the stakes get ever higher, Sylas must seek out a girl called Naeo who might just be the other half of his soul – otherwise the entire universe may fall…

Goodreads
Release Date: April 14th 2015
Source: Paperback from Publisher
Something is not right with Nadia Cara. She's become a thief. She has secrets she can't tell. And when she tries to speak, the words seem far away. In Florence, Italy, with her epicurean brother, professor father, and mother who helps at-risk teens, Nadia finds herself trapped by her own obsessions and following the trail of an elusive Italian boy whom no one but herself has seen. While her father researches a flood that nearly destroyed Florence in 1966, Nadia wonders if she herself can be rescued—or will she disappear?

Set against the backdrop of a glimmering city, One Thing Stolen is an exploration of obsession, art, and a rare neurological disorder. It is about language and beauty, imagining and knowing, and the deep salvation of love.

Goodreads
Release Date: December 2nd 2011
Source: Author eBook
The Dark Age, eastern Europe: the earth has decided to rid itself of humanity with earthquakes, volcanoes and new plagues. Civilizations, even the mighty Roman Empire, crumble under the pressure of barbarian waves that are fleeing worse terrors.

Rejected by his own people, pursued by a dragon, young Javor heads for Constantinople, the centre of civilization, looking for answers to the puzzle of his great-grandfather's dagger and the murder of his family.

On the ancient, crumbling Roman highway across haunted, deserted Dacia, Javor rescues the beautiful Danisa from a human sacrifice. He cannot help falling in love with her. But Danisa has her own plans, and when she is kidnapped again, Javor has to wonder: what is the connection between his dagger, his lover and his enemies?

Goodreads
Release Date: July 1st 2014
Source: NetGalley eARC
Halen knows the sparks igniting under her fingertips are dangerous. She has spent her entire life trying to quell the tingly feelings that make her destroy things, but now that she is back in Rockaway Beach, where she watched her father drown, the flames have become impossible to tame.

Halen is trying to hold on, but when she is thrust into a mysterious new world, the underwater realm of Elosia, she unravels the secrets of her past and can't help but ignite. As she explores Elosia, she realizes her life has been a lie. And when those who have deceived her come to her for help, Halen must choose—walk away or unleash the magick that could destroy them all.

Goodreads
Release Date: February 1st 2015
Source: NetGalley eARC
Conor and Aine have barely escaped Seare with their lives. Conor knows he must return to find the harp that could end the Red Druid's reign of terror, but in the midst of their escape, he and Aine are torn apart once more. Surrounded by despair and thrown into as much danger as they left behind, Conor and Aine must cling to the whispers of Comdiu's plans for them and the homeland that depends on their survival. But at what cost? Will they learn to depend on Comdiu completely? Or will they give up hope?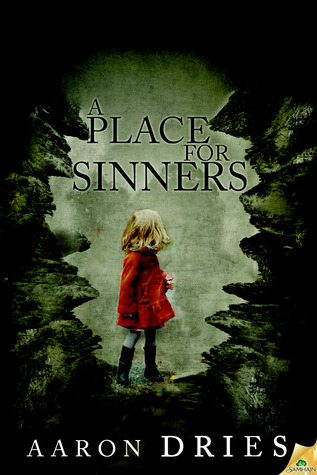 Goodreads
Release Date: May 6th 2014
Source: NetGalley eARC
Sometimes, survival is a sin.

Amity Collins has been deaf since she was seven. That was the day the wild dogs attacked, fighting for her bones. The day her father died. This trip to Thailand is exactly what Amity and her brother, Caleb, need—freedom.

As their boat slits through saltwater, Amity, Caleb and the other passengers are having the time of their lives. They watch the island emerge on the horizon. Its trees twitch, as though impatient or hungry. Within its shadows, secrets best kept hidden will be unearthed. Sacrifices will be made. Terror will reach out to grasp Amity, as real and frightening as what's lurking in the dark.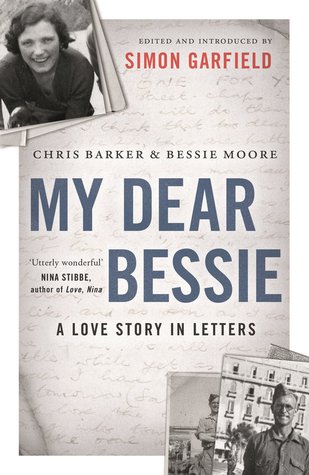 Goodreads
Release Date: February 5th 2015
Source: NetGalley eARC
"Twenty hours have gone since I last wrote. I have been thinking of you. I shall think of you until I post this, and until you get it. Can you feel, as you read these words, that I am thinking of you now; aglow, alive, alert at the thought that you are in the same world, and by some strange chance loving me."

In September 1943, Chris Barker was serving as a signalman in North Africa when he decided to brighten the long days of war by writing to old friends. One of these was Bessie Moore, a former work colleague. The unexpected warmth of Bessie's reply changed their lives forever. Crossing continents and years, their funny, affectionate and intensely personal letters are a remarkable portrait of a love played out against the backdrop of the Second World War. Above all, their story is a stirring example of the power of letters to transform ordinary lives.

Goodreads
Release Date: December 16th 2014
Source: NetGalley eARC
The Bourne Identity meets Mr. and Mrs. Smith for the New Adult crowd.

Members of the CIA's specialized team Sparrow, who investigate specifically into black market deals involving stolen medical research, were all murdered in one quick sweep. Drew and Samantha, team five-nine, have been more than just partners since their academy training days. Safeguarding their secret tryst from everyone in their professional lives, they trust no one but themselves. But when Samantha finds herself suspiciously spared and Drew missing, she doesn't want to believe what the CIA claims – that Drew is not only alive and has defected from their organization, but is facilitating the deaths of prominent research developers worldwide. Now the only member of Sparrow who hasn't been killed off, Samantha finds herself under serious investigation by association – and a prisoner within her own home.

Just when she's on the verge of being labeled a murderer and a traitor herself, Drew activates a beacon only she can see, taunting her from across the world. He knows she's watching, and she knows he could be gone forever if she doesn't oblige his silent request. With nothing left to lose and everything to gain, Sam goes rogue to track him down and clear her good name. But when she finally catches up to her partner of four years, he hasn't a clue who he is or what he's done, and the men chasing him down suddenly want to acquire her as well.

Frantic yet determined, Samantha is forced to protect a man she no longer trusts in order to learn why he went astray – and why his associates are determined to retrieve him. But is Drew really a victim himself in a much greater scheme, or will his memories prove lethal, leading Sam into harm's way like a lamb to slaughter, ultimately risking the life of the only member of Sparrow he managed to save?

New Adult Romantic Spy Thriller
Recommended for 17+ for mature and violent situations, language and sexual content.

Goodreads
Release Date: February 27th 2014
Source: NetGalley eARC
Meet Jay. Summer. And Dylan.

Jay plays guitar, writes songs and dreams of being a rock star. But his ambitions are stifled by seven siblings and a terrible drummer.

Summer works hard at school, looks after her nan and has a one-in-a-million singing voice. But can her talent triumph over her nerves?

Dylan is happiest lying on his bunk smoking, but his school rugby coach has other ideas, and Dylan reluctantly joins a band to avoid crunching tackles and icy mud.
They're about to enter the biggest battle of their lives. And there's everything to play for.

Goodreads
Release Date: November 12th 2013
Source: NetGalley eARC
Desperate to find refuge from the nuclear storm, a group of civilians discover a secret government bio-dome. Greeted by a hail of bullets and told to turn back, the frantic refugees stand their ground. They are grudgingly permitted entry, but the price of admission is high. Two hundred and eighty-three years later…

Life as a slave in the Pit had never been easy, but for seventeen-year-old Sunny O'Donnell it was quickly falling apart. Her mother had been killed in the annual spring Cull, leaving her alone with a father who was no longer interested in living the short time he had left. Not that she blamed him for mourning. Her own heart was aching with overwhelming grief. But if they didn't earn enough credits to keep their place inside the Pit, they would be kicked out into a world still teeming with radiation. That left her to earn the credits for both of them, and it didn't help that her boyfriend, Reyes Crowe, was pressuring her to marry him and abandon her father.

Sunny didn't think life could get any worse until a chance encounter with Leisel Holt, the president's daughter, and her fiancé, Jack Kenner, leaves her accused of treason. Slated for execution, she escapes with a man she considers an enemy and discovers she not only has to work with him to survive, but also to lead the revolution.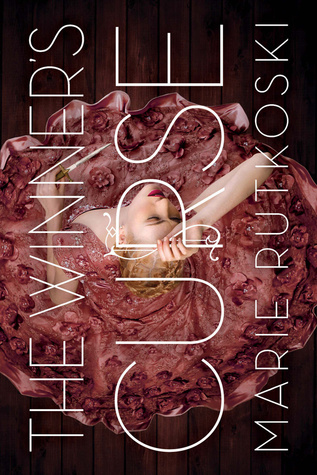 Goodreads
Release Date: March 4th 2014
Source: Paperback from Publisher
Winning what you want may cost you everything you love…

As a general's daughter in a vast empire that revels in war and enslaves those it conquers, seventeen-year-old Kestrel has two choices: she can join the military or get married. But Kestrel has other intentions.

One day, she is startled to find a kindred spirit in a young slave up for auction. Arin's eyes seem to defy everything and everyone. Following her instinct, Kestrel buys him—with unexpected consequences. It's not long before she has to hide her growing love for Arin.

But he, too, has a secret, and Kestrel quickly learns that the price she paid for a fellow human is much higher than she ever could have imagined.

Set in a richly imagined new world, The Winner's Curse by Marie Rutkoski is a story of deadly games where everything is at stake, and the gamble is whether you will keep your head or lose your heart.

Goodreads
Release Date: March 1st 2015
Source: NetGalley eARC
Dorrity is the only child in magic-free Owl Town. When she finds an enchanted book with dire predictions, she must face her enemies. And who is the strange boy who has appeared in the Beastly Dark?

Goodreads
Release Date: May 24th 2016
Source: NetGalley eARC
New York Times bestselling author Tosca Lee brings a modern twist to an ancient mystery surrounding the most notorious female serial killer of all time. A fast-paced thriller for fans of Ted Dekker's The Books of Mortals, Dan Brown's The Da Vinci Code, and BBC America's hit series Orphan Black.

Emily Jacobs is the descendant of a serial killer. Now, she's become the hunted.

She's on a quest that will take her to the secret underground of Europe and the inner circles of three ancient orders—one determined to kill her, one devoted to keeping her alive, and one she must ultimately save.

Filled with adrenaline, romance, and reversals, The Progeny is the present-day saga of a 400-year-old war between the uncanny descendants of "Blood Countess" Elizabeth Bathory, the most prolific female serial killer of all time, and a secret society dedicated to erasing every one of her descendants. A story about the search for self filled with centuries-old intrigues against the backdrop of atrocity and hope.
---
So, that's the list. How many have you read? Did you enjoy them? What one would you most like to pick up?
I'm currently reading The Food of Love and The Stolen Child and they're both super interesting reads, I can't wait to find out how they end!
I'll be popping a new widget in the side bar for my current read and the progress I'm making towards my TBR and I'll be bringing back my Week in Review posts starting next Sunday (11th).
Have a great week! x