I'm so sorry that I missed out on last week's wrap up posts! Christmas at my family's house was great fun but my laptop dying was the reason I couldn't post. I've sorted it now though and I'm doing a wrap up of the last two weeks' books to make up for it.
---
I'll give you a fair warning right now. I had £70 to spend at Waterstones after Christmas so there will be A LOT of books in this post.
Ebooks
I literally had never heard of this novel before I saw it coming up on NetGalley when I was seeing what my favourite publishers had put up recently. Now, because of my backlog, I don't request often, if at all, on NetGalley lately but I couldn't NOT request this one. It sounds amazing and it started as a WattPad novel and I love reading books that started on that site.
Tessa Hart's world feels very small. Confined to her bedroom with agoraphobia, her one escape is the online fandom for pop sensation Eric Thorn. When he tweets to his fans, it's like his speaking directly to her…

Eric Thorn is frightened by his obsessive fans. They take their devotion way too far. It doesn't help that his PR team keeps posting to encourage their fantasies.

When a fellow pop star is murder at the hands of a fan, Eric knows he has to do something to shatter his online image fast—like take down one of his top Twitter followers. But Eric's plan to troll @TessaHeartsEric unexpectedly evolves into an online relationship deeper than either could have imagined. And when the two arrange to meet IRL, what should have made for the world's best episode of Catfish takes a deadly turn…

Told through tweets, direct messages, and police transcripts, this thriller for the online generation will keep you guessing right up to the shocking end.
Release Date: June 1st 2017
Goodreads
---
Paperbacks
I received a lovely parcel from Nuala thanking me for taking part in her blog tour and there was a beautiful card and the hardback edition of the book. I'm so happy that I got this because I loved this book. There's also a signed book plate inside it so it gets to join my collection of signed books!
Kate Rafter is a high-flying war reporter. She's the strong one. The one who escaped their father. Her sister Sally didn't. Instead, she drinks.

But when their mother dies, Kate is forced to return to the old family home. And on her very first night she is woken by a terrifying scream. At first she tells herself it's just a nightmare, a legacy of her time in Syria.

But then she hears it again. And this time she knows she's not imagining it…

What secret is lurking in her mother's garden?
And can Kate get to the truth…before she loses her mind?
Release Date: November 1st 2016
Goodreads
---
I got this book as an early Christmas present from Stevie over at Gollancz. I'd seen this book around and it was on my list of books to buy with my vouchers after Christmas so I was super excited when it was in the list of books that Stevie was offering. I devoured this book (would've read it even faster if I hadn't tried to pace myself) and it was everything I had hoped it would be!
I was dead for 13 minutes.

I don't remember how I ended up in the icy water but I do know this – it wasn't an accident and I wasn't suicidal.

They say you should keep your friends close and your enemies closer, but when you're a teenage girl, it's hard to tell them apart. My friends love me, I'm sure of it. But that doesn't mean they didn't try to kill me. Does it?
Release Date: July 14th 2016
Goodreads
---
This is one of the books that I actually unwrapped at Christmas. My mum got this one for me after I had mentioned it multiple times over the course of the last couples months. I've not read any of Tom Fletcher's books and I'm super excited to jump into this one and see what it's like.
The Christmasaurus is a story about a boy named William Trundle, and a dinosaur, the Christmasaurus. It's about how they meet one Christmas Eve and have a magical adventure. It's about friendship and families, sleigh bells and Santa, singing elves and flying reindeer, music and magic. It's about discovering your heart's true desire, and learning that the impossible might just be possible.
Release Date: October 6th 2016
Goodreads
---
My brother, amazing brother that he is, got me not just the first one (which is all I asked for) but BOTH of the illustrated Harry Potter books for Christmas. To say that I am happy about this is a major understatement.
---
I've long admired Chris Riddell's art style – how I wish I could draw like that! – and I was keen to pick up a book by him with my vouchers from Christmas. This was one of eleven books I picked up and it's the only one of the eleven I've already picked up and read. I'm looking forward to picking up his other books in the future.
Ottoline is back in Ottoline and the Purple Fox, a brand new adventure from Children's Laureate, Chris Riddell.

Ottoline and Mr Munroe love puzzles, clues and mysteries. One day, they meet an enigmatic purple fox, who offers to take them on a night-time urban safari. The fox shows them all the hidden animals of the city and Ottoline makes notes on them in her field notebook. Mr Munroe is making notes too – on the anonymous poems he finds stuck to lampposts on their journey. Who is the secretive poet, and how can he and Ottoline help them mend their broken heart?

Includes a free fold-up-and-keep fortune teller!
Release Date: September 22nd 2016
Goodreads
---
Not gonna lie, I basically picked up the next ten books because they made a rainbow and I liked the look of the covers or I'd been meaning to buy the books for a while. This one I had seen other bloggers taking part in the blog tour – I think I might have been invited but declined because I didn't have time – and it struck me as interesting. I'm looking forward to picking it up in the new year.
An inspiring, uplifting and sympathetic story about sexuality and self-acceptance, Lucy Sutcliffe's debut memoir is a personal and moving coming out story. In 2010, at seventeen, Lucy Sutcliffe began an online friendship with Kaelyn, a young veterinary student from Michigan. Within months, they began a long distance relationship, finally meeting in the summer of 2011. Lucy's video montage of their first week spent together in Saint Kitts, which she posted to the couple's YouTube channel, was the first in a series of films documenting their long-distance relationship. Funny, tender and candid, the films attracted them a vast online following. Now, for the first time, Lucy's writing about the incredible personal journey she's been on; from never quite wanting the fairy-tale of Prince Charming to realising she was gay at the age of 14, through three years of self-denial to finally coming out to friends and family, to meeting her American girlfriend Kaelyn.
Release Date: June 24th 2016
Goodreads
---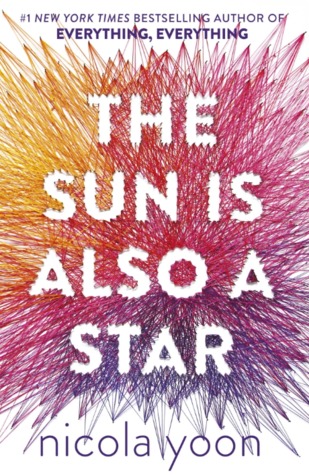 I picked this one up because I absolutely loved Yoon's other book, Everything Everything, and I'm intrigued to see what this one will be like. I found her writing style to be really engaging and I've heard a lot of good things about this one.
Natasha: I'm a girl who believes in science and facts. Not fate. Not destiny. Or dreams that will never come true. I'm definitely not the kind of girl who meets a cute boy on a crowded New York City street and falls in love with him. Not when my family is twelve hours away from being deported to Jamaica. Falling in love with him won't be my story.

Daniel: I've always been the good son, the good student, living up to my parents' high expectations. Never the poet. Or the dreamer. But when I see her, I forget about all that. Something about Natasha makes me think that fate has something much more extraordinary in store—for both of us.

The Universe: Every moment in our lives has brought us to this single moment. A million futures lie before us. Which one will come true?
Release Date: November 3rd 2016
Goodreads
---
I picked this one up on the buy one get one half price table. I needed it to get the deal. I also picked it up cause it's yellow – for the rainbow I was making. I haven't read Me and Earl and the Dying Girl so that had no effect on me but I'm still keen to see what this book is all about.
From Jesse Andrews, author of the New York Times bestselling Me and Earl and the Dying Girl and screenwriter of the Sundance award–winning motion picture of the same name, comes a groundbreaking young adult novel about music, love, friendship, and freedom as three young musicians follow a quest to escape the law long enough to play the amazing show they hope (but also doubt) they have in them.

Inspired by the years he spent playing bass in a band himself, The Haters is Jesse Andrews's road trip adventure about a trio of jazz-camp escapees who, against every realistic expectation, become a band.

For Wes and his best friend, Corey, jazz camp turns out to be lame. It's pretty much all dudes talking in Jazz Voice. But then they jam with Ash, a charismatic girl with an unusual sound, and the three just click. It's three and a half hours of pure musical magic, and Ash makes a decision: They need to hit the road. Because the road, not summer camp, is where bands get good. Before Wes and Corey know it, they're in Ash's SUV heading south, and The Haters Summer of Hate Tour has begun.

In his second novel, Andrews again brings his brilliant and distinctive voice to YA, in the perfect book for music lovers, fans of The Commitments and High Fidelity, or anyone who has ever loved—and hated—a song or a band. This witty, funny coming-of-age novel is contemporary fiction at its best.
Release Date: April 7th 2016
Goodreads
---
So, I picked both of these up because – once again – it was a buy one get one half price and I've been meaning to pick up the hamster book for ages because it just sounds awesome. I had no idea that Invisible wasn't released until December 29th (as I type this it is the 28th and I bought these on Boxing Day). After seeing Adam Silvera's tweet about how buying before release can impact release day sales stats and NYT Bestseller rankings I try to avoid buying before release now, so I'm a little disappointed about that but still excited to jump into both of these amazing looking books!
Time Travelling With a Hamster | What Not to do if You Turn Invisible
---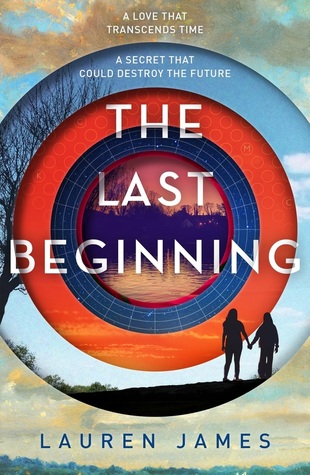 I bought this one because I have The Next Together and I did start reading it and was enjoying it, but put it down to read review books instead. I know I'll want to move straight into this book as soon as I finish the first so I figured I'd pick it up while I had the chance.
The epic conclusion to Lauren James' debut The Next Together about love, destiny and time travel.

Sixteen years ago, after a scandal that rocked the world, teenagers Katherine and Matthew vanished without a trace. Now Clove Sutcliffe is determined to find her long lost relatives. But where do you start looking for a couple who seem to have been reincarnated at every key moment in history? Who were Kate and Matt? Why were they born again and again? And who is the mysterious Ella, who keeps appearing at every turn in Clove's investigation?

For Clove, there is a mystery to solve in the past and a love to find in the future.
Release Date: October 6th 2016
Goodreads
---
The last time I picked up a Sandy Hall book was to make up my minimum purchase for free delivery on Amazon a long time ago. It turned out to be the best book from that purchase, so I'm super excited to see what this one has to offer.
The author of A Little Something Different brings you the most adorkable romance ever.

Jane, a superstitious fangirl, takes an anonymous babysitting job to avoid an unpaid internship with her college-obsessed mom. The only problem? She's babysitting the siblings of her childhood friend and new crush, Teo.

Teo doesn't dislike Jane, but his best friend Ravi hates her, and is determined to keep them apart. So Teo's pretty sure his plans for a peaceful summer are shot. His only hope is that his intermittent search for his birth father will finally pan out and he'll find a new, less awkward home. Meanwhile, at Jane's house, her sister Margo wants to come out as bisexual, but she's terrified of how her parents will react.

In a summer filled with secrets and questions, even Jane's Magic 8 ball can't give them clear answers, but Signs Point to Yes.
Release Date: October 22nd 2015
Goodreads
---
Since they didn't have Lola and the Boy Next Door, I picked up the next in the series because I absolutely adored Anna and the French Kiss when I read it earlier this year! I love a good fluffy contemporary to fall into after a string of heavy fantasy reads and this series is perfect for that.
The café is boiling. The atmosphere is clouded with bittersweet coffee.
Three years of desire rip through my body and burst from my lips: "Josh!"
His head jolts up. For a long time, a very long time, he just stares at me.
And then…he blinks. "Isla?"

Hopeless romantic Isla has had a crush on brooding artist Josh since their first year at the School of America in Paris. And, after a chance encounter in Manhattan over the summer break, romance might be closer than Isla imagined. But as they begin their senior year back in France, Isla and Josh are forced to face uncertainty about their futures, and the very real possibility of being apart.

Set against the stunning backdrops of New York, Paris and Barcelona, this is a gorgeous, heart-wrenching and irresistible story of true love, and the perfect conclusion to Stephanie Perkins's beloved series.
Release Date: August 14th 2014
Goodreads
---
I picked this one up because of the half price deal but I'm intrigued by how long this one seems to be for a kid's book. The blurb has got me interested too so I doubt I'll be able to stay away from this one for long.
A MYSTERY NO ONE CAN SOLVE

The Vanishings started without warning. People disappearing into thin air – just piles of clothes left behind. Each day, thousands gone without a trace.

A BABY NO ONE WANTED

Max was abandoned in a bookshop and grows up haunted by memories of his parents. Only he can solve the mystery of the Vanishings.

A SECRET THAT COULD SAVE THE FUTURE

To find the answers, Max must leave this world and enter the Beginning Woods. A realm of magic and terror, life and death.

But can he bear the truth – or will is destroy him?

A STORY THAT WILL TAKE YOU TO ANOTHER WORLD

Greater than your dreams. Darker than your fears. Full of more wonder than you could ever desire. Welcome to the ineffable Beginning Woods…
Release Date: September 1st 2016
Goodreads
---
A picture doesn't do this cover justice, I have to say. I picked this one up because I loved MacKenzie's first book, The Nowhere Emporium, and I love how this one looks like it'll be a lot darker.
Are you brave?

When the mysterious Amelia Pigeon turns up at Kirby's bedroom window in the dead of night, this is the question she asks him – immediately before they tumble into a world of ancient malevolent spirits who have torn their way into Kirby's boring seaside village.

Kirby isn't feeling brave at all. His mother is in a coma following a freak (or was it?) accident, and he's hardly talking to his dad. He's convinced a spider is watching him, and now a weird girl in a yellow raincoat – who claims to be a powerful, evil-banishing Shadowsmith – is dragging him into unknown danger. How brave is he really?

Ross MacKenzie, author of the Blue Peter award-winning The Nowhere Emporium, weaves a world of magic and adventure which twists and turns magnificently and will keep thrilled young readers guessing right to the end.
Release Date: September 5th 2016
Goodreads
---
This is the first of two books that I bought with an Amazon voucher I was given by my brother-in-law. I plan to pick up my university studies again at the end of the year so I bought the first two books in the set list. This was the first one.
It is accompanied by detailed explanatory annotations.

"Contexts" collects materials that influenced Swift's writing of the novel, as well as documents that suggest its initial reception, including Swift's correspondence, Alexander Pope's poems on Gulliver's Travels, and relevant passages from Gargantua and Pantagruel.

"Criticism" includes fourteen assessments of Gulliver's Travels by the Earl of Orrery, Sir Walter Scott, Pat Rogers, Michael McKen, J.A. Downie, J. Paul Hunter, Laura Brown, Douglas Lane Patey, Dennis Todd, Richard H. Rodino. Irvin Ehrenpreis, Janine Barchas, Claude Rawson, and Howard D. Weinbrot.

A Chronology and a Selected Bibliography are included.
Release Date: November 2nd 2001
Goodreads
---
This was the second book that I picked up for university. I've not read this one before so I'm actually quite looking forward to it but I doubt I'll pick these books up until around August.
Anne Elliot seems to have given up on present happiness and has resigned herself to living off her memories. More than seven years earlier she complied with duty: persuaded to view the match as imprudent and improper, she broke off her engagement to a naval captain with neither fortune, ancestry, nor prospects. However, when peacetime arrives and brings the Navy home, and Anne encounters Captain Wentworth once more, she starts to believe in second chances.

Persuasion celebrates romantic constancy in an era of turbulent change. Written as the Napoleonic Wars were ending, the novel examines how a woman can at once remain faithful to her past and still move forward into the future.
Release Date: 2004 (originally 1818)
Goodreads
---
Phew! So, just a few books in the last couple of weeks. What books did you get for Christmas? Read any already?
Have a great week and Happy New Year! x