Books Finished
I read this for the Cramathon readathon. I love these bind ups because I can feel like I've read a lot but it doesn't take me a long time to actually read. I'm miles ahead in the anime than the manga so I'm hoping to continue reading the bind ups on a more regular basis to get caught up.
Release Date: June 3rd 2014
Goodreads
This story is strange, but in a magical, whimsical way. It gets super dark at times and I wasn't sure what I thought of it at some points. I'm disappointed with it overall after falling so in love with it at the beginning. I'm not sure what about it disappointed me so much, but it just didn't leave me feeling satisfied when I was finished.
Release Date: January 12th 2017
Goodreads
This story is so beautifully written. Told from the perspective of a young girl who struggles to communicate, you can see how broken her thought processes are through her narrative. It's a bittersweet story full of secrets, love, and struggles. I thoroughly enjoyed this one and would highly recommend for its lyrical voice.
Release Date: April 14th 2015
Goodreads
Perhaps my favourite read of December, I LOVED this book. I'd been meaning to pick it up for the longest time after hearing about it and I'm so glad that I was able to read it before the year was out. They're not lying when The Times says it's 'Mean Girls for the Instagram age'. That is the most appropriate blurb I've ever seen. Full of the best twists, cleverly written, I couldn't put it down.
Release Date: July 14th 2016
Goodreads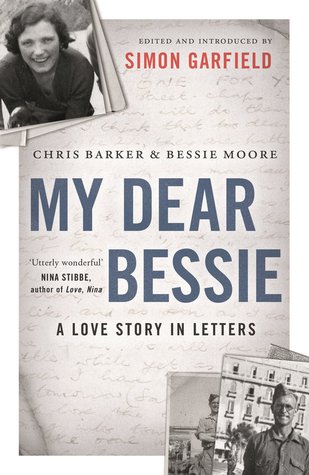 I started reading this one ages ago and put it down because I found it dull. I finally finished it and… well, it was still kind of dull. While I enjoyed their correspondence, there were a lot of letters missing and this made for a very one-sided conversation at times. Lots of the letters were repetitive and I found the epilogue pages written by their grandchildren and children to be far more interesting than the letters themselves.
Release Date: February 5th 2015
Goodreads
I picked this one up when I was spending my Christmas vouchers and I read it immediately. I love Chris Riddell's art style and this story was just too adorable. I want to read the rest of this series immediately (this is book 4).
Release Date: September 22nd 2016
Goodreads
This one has been sitting on my kindle from NetGalley for the longest time. I actually loved this when I first picked it up but the more I read, the more I realised that this book is basically just entirely setting the scene for books to come. My biggest issue is it's called Rock War and yet the competition that it's named after isn't actually mentioned until the end of the book and they don't even enter it this time around. Bit misleading…
Release Date: February 27th 2014
Goodreads
---
Books Read

Currently on 25%.
I've been meaning to finish this one for the longest time but I've never been in the right mood for it. I'm enjoying it so far but not a lot has really happened and I'm curious to see what the catalyst will be for more change.
Release Date: November 11th 2014
Goodreads

Currently on page 57 of 352.
I love fiction set during WWII but this book is so far confusing the crap out of me. There's been a few main characters but one of them just died and I'm not really sure which point of view we'll be following for the rest of the book. I'm not overly fussed with being lost right now – I'm only 7 chapters in – but I hope it becomes a bit clearer soon or I'm going to struggle to get through this one.
Release Date: January 26th 2017
Goodreads

Currently on 28%.
I'm not sure how I feel about this one so far. I'm definitely intrigued as to what will happen next but it's been very slow paced and I've found it all to easy to set this one down after reading a couple of pages. Hoping it picks up soon.
Release Date: June 17th 2015
Goodreads

Currently on page 58 of 320.
I loved the first book in this series and the second one isn't a disappointment. I think it's a little slower paced, but I'm loving the tension between Constance and the Sheriff right now in regards to her position as Deputy. I can't wait to read more!
Release Date: January 12th 2017
Goodreads

Currently on 8%.
I'm always fascinated by the books that get picked up from WattPad and I can totally see what the appeal for this one was. I'm already sucked right in with the police transcripts and the brief insight into the main characters that I've had. Super intrigued to find out the mystery behind it all!
Release Date: June 1st 2017
Goodreads
---
Blog Posts
In the last couple of weeks, I've posted a review of The Food of Love, my 2016 Round Up, and the wrap up for Cramathon!