Books Finished
I freaking loved this book. I knew I would after reading a sample of it last year but the ending was so much better than I had even expected. This is definitely one that I'd recommend to all thriller fans. I'm taking part in the blog tour for this one at the end of the month so keep an eye out for that!
Release Date: January 26th 2017
Goodreads
I really enjoyed reading this one too. Unfortunately, it didn't quite grab me as much as the first in the series but it's still a romping good read with a badass lady deputy who doesn't just sit back and let the men do all the work like the others. This series is definitely a firm favourite of mine and I'm really hoping for another Kopp Sisters book soon.
Release Date: January 12th 2017
Goodreads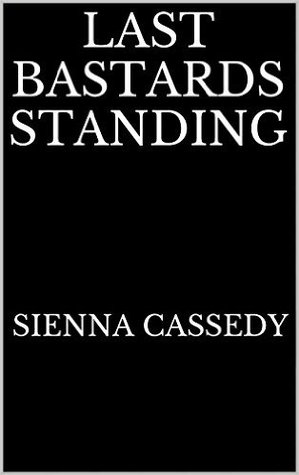 I liked this book, but it was very, very strange. I didn't feel like the story really went anywhere and there wasn't an ending (in my opinion anyway, it literally feels like there's pages missing). I still enjoyed the cynicism and dark humour in this though.
Release Date: August 9th 2015
Goodreads
---
Books Read

Currently on 8%.
This book was gifted to me from a fellow NaNoWriMo author for purchasing another NaNo author's book. I haven't had the chance to pick it up before now because I was focusing on TBR books but I was feeling listless this week when it came to reading so I picked this one up in the hopes that it would get me out the funk. I'm enjoying it so far – not read enough to really know much. It has a main character with ADHD and it seems she has Fae roots so I'm interested to see where that goes.
Release Date: May 8th 2015
Goodreads

Currently on 8%.
Okay, so, I'd like to mention that I got this book because it's on the #queer52 list but I was not expecting to read about a séance in the first chapter and be freaked out because it was 1am and I was all alone in the house. Don't get me wrong, I'm loving the book – it's given me chills so far – but this is the downside to going into books blind. The cover/title really should've clued me in to it not being a fluffy contemporary!
Release Date: September 6th 2016
Goodreads

Currently on page 53 of 272.
I picked up this book in my Christmas voucher haul and I wanted to read it immediately but put it off because of the TBR books. As I said though, I've been listless this week and I picked this one up because it was a book I actually felt like reading. Enjoying it so far and looking forward to picking it up again later today.
Release Date: June 24th 2016
Goodreads
---
Blog Posts
Monday
#BoutofBooks18 Day Seven/Wrap Up | December Wrap Up | January TBR
Tuesday
N/A
Wednesday
Top 5 Wednesday: 2017 Debuts
Thursday
Everything Leads to You Review
Friday
N/A
Saturday
Lady Cop Makes Trouble Review
---
I've been pretty sick this week (there's a sickness bug going around and of course, I caught it) so I wasn't really able to stick to my schedule the way I had hoped. I'm still happy with what I got out this week and I'm working on this coming week's posts already so hopefully there will be an abundance of posts for you guys to read.
Have a great week x