For this week's Friday Faves, I want to talk about some characters that have stuck with me after finishing a book. These were characters that – for whatever reason – I fell completely in love with and wanted to wrap in a blanket so that no harm would ever come to them.
---
1. Levi from Fangirl by Rainbow Rowell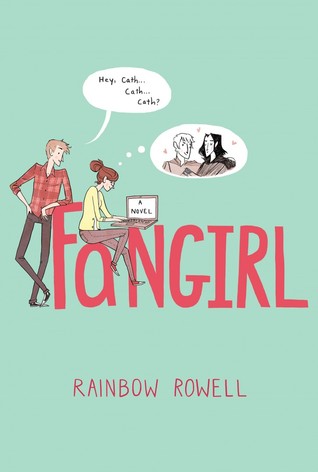 Levi, pictured here on the cover trying to get Cath's attention, was the sweetest guy I've ever read about. This whole book gave me the warm fuzzies and if I was able to, I would've been reading it while holding my cheeks and making cutesy faces at it – it was that kind of book. When it was over, I wanted more. More Levi. More cuteness. More everything about it. I am a fangirl for Fangirl.
2. Mary from Mary's the Name by Ross Sayers
I only read this book at the beginning of the year, but little Mary is a character that sticks with you. She's such a sweet little girl, wanting to believe the best in her granpa, but she's also smart and brave too. I think I connected so much with her because we're both Scottish and a glimpse into Mary's life was like looking at my childhood. Ahh, the nostalgia.
3. Kelsier from the Mistborn series by Brandon Sanderson
I know Kelsier is a flawed character, but goshdarnit I still love him! He was by far my favourite member of their sorry crew and I was so sad when I finished the trilogy and there was no more Kelsier – or any of the others for that matter! Sassy, egotistic, but still lovable. I miss Kelsier.
---
I could probably go on, but these three are the ones that I think about most lately. Who are your favourite characters from books?