I almost, almost, missed this and I'm so glad that I caught it in time to participate fully. I'm doing terribly with keeping up with my readathons this year but hey, at least I've done one a month so far!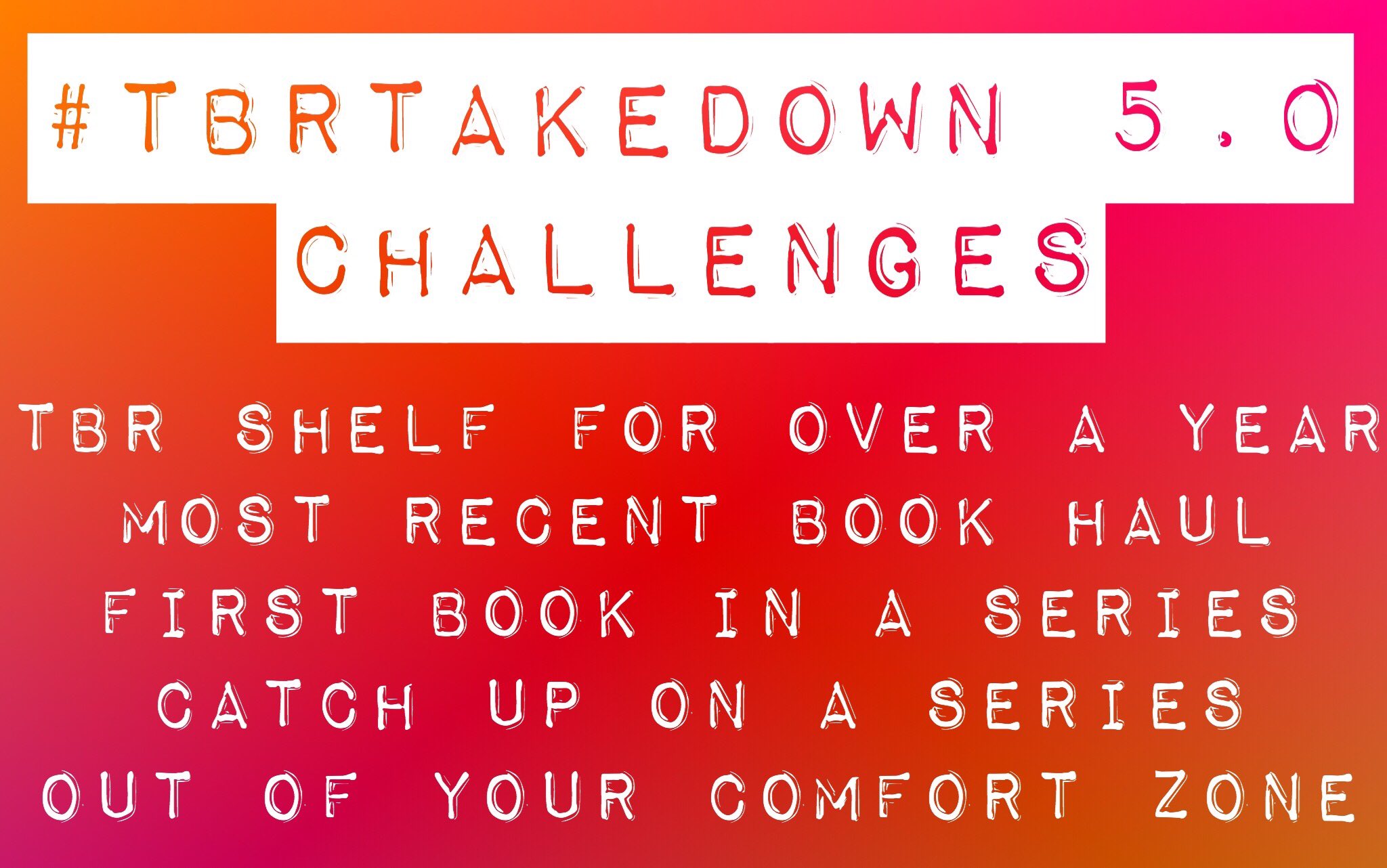 So, this picture is from the official TBRTakedown Twitter and it shows the challenges for the readathon this time around. So, I had a look at my February TBR and then I had a look at all the other unread books I own and here's the ones I'm going to attempt to read this coming week:
Burnt Paper Sky – Gilly MacMillan (NetGalley eARC, purchased paperback, still never read it) 462 pages
A Thousand Cuts – Thomas Mogford (Recent proof copy sent to me from Bloomsbury) 355 pages
The Winner's Curse – Marie Rutkoski (Old proof copy sent to me from Bloomsbury that I never got around to reading) 352 pages
Death Masks – Jim Butcher (Next read in the Dresden Files) 413 pages
A Short History of Nearly Everything – Bill Bryson (This is what I get for asking my boyfriend to give me a book for out of my comfort zone) 557 pages
The books are all paperbacks purely so I could take a picture to post on social media. They're also books that I haven't even read a page of before, so I'm starting totally fresh.
Are you taking part in TBRTakedown 5.0? What's on your TBR?