I haven't been keeping up with these lately due to how busy my schedule is, but I'm back in the swing of things and hopefully I won't miss any more! This week's topic was a really difficult one for me because Science Fiction and Fantasy are two of my favourite genres, however, I did manage to narrow my list down to just five.
1. The Killing Jar by R.S. McColl

Goodreads
This book really captured me. It's told from multiple perspectives and while it took me a while to wrap my head around all the people, I fell in love with all of them. The sequel was just as good too!
2. Nevernight by Jay Kristoff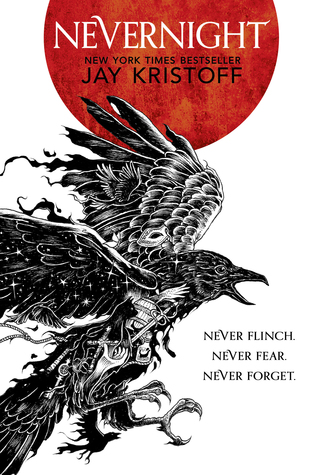 Goodreads
This book wrecked me! I absolutely loved it. I devoured this and then immediately wanted more, despite the fact that it made me gasp in horror and almost cry. I love this book so much, I currently own three copies of it!
3. The Nowhere Emporium by Ross MacKenzie

Goodreads
This book captivated my imagination and had me dreaming about this wonderful store that could take you to magical places in your imagination. It's almost lyrical in the way it's written.
4. Illuminae by Jay Kristoff and Amie Kaufman

Goodreads
No list about SFF would be complete, in my opinion, without this magnificent piece of fiction. Illuminae – and it's sequel Gemina – are truly unique books with a captivating story and characters you fall in love with. I'm super excited to find out what the third book in the trilogy is called – and what colour it'll be!
5. The Novice by Taran Matharu

Goodreads
The final book in my list is another one that begins a series. This fantasy series is like a mix between Harry Potter and Lord of the Rings and Pokémon. It's full of action and has some of the best, killer cliffhangers I've ever read.
---
What books are your list this week?