Paperback

Release Date: April 4th 2017
Goodreads
Quinn Cutler is sixteen and the daughter of a high-profile Brooklyn politician. She's also pregnant, a crisis made infinitely more shocking by the fact that she has no memory of ever having sex. Before Quinn can solve this deeply troubling mystery, her story becomes public. Rumors spread, jeopardizing her reputation, her relationship with a boyfriend she adores, and her father's campaign for Congress. Religious fanatics gather at the Cutlers' home, believing Quinn is a virgin, pregnant with the next messiah. Quinn's desperate search for answers uncovers lies and family secrets—strange, possibly supernatural ones. Might she, in fact, be a virgin?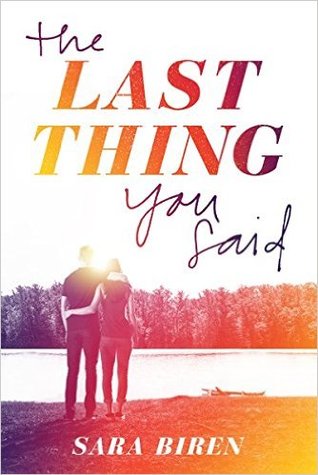 Release Date: April 4th 2017
Goodreads
Last summer, Lucy's and Ben's lives changed in an instant. One moment, they were shyly flirting on a lake raft, finally about to admit their feelings to each other after years of yearning. In the next, Trixie—Lucy's best friend and Ben's sister—was gone, her heart giving out during a routine swim. And just like that, the idyllic world they knew turned upside down, and the would-be couple drifted apart, swallowed up by their grief. Now it's a year later in their small lake town, and as the anniversary of Trixie's death looms, Lucy and Ben's undeniable connection pulls them back together. They can't change what happened the day they lost Trixie, but the summer might finally bring them closer to healing—and to each other.
Ebook

Release Date: August 21st 2017
Goodreads
The recipe for a warm and humorous story…

In a modest bowl of Nashville, gently place a girl who is Country music, Bible belt, and a Steakhouse foodie.

Then add a surprise portion of exotic and handsome Anglo Indian, who is a passionate Bollywood director, vegetarian and Hindu.

Stir vigorously on a bed of intense attraction.

At first, the ingredients will seem to clash and separate.

Keep stirring…

Include a dollop of jealous boyfriend and a meddling mother.

Splash in a serving of fun and mischievous friends. Keep stirring…

Add a dash of crazy aunt and a minister father to keep the flavors working together.

Sprinkle in even more complicated family members to taste.

Cook on high emotions.

The secret ingredient that cuts through the sweetness is a final layer of shocking revelation that adds a surprising depth of flavor.

Finish with a twist of 'Oh My God! Is she really going to do that?'.

Serve as tasty bite-size chapters in a novel dish of mayhem and madness with a side of Country music and Bollywood dancing.