Ebook

Release Date: April 6th 2017
Goodreads
Source: NetGalley eARC from Bloomsbury
What would you do if your closest friend tried to steal your life?

A chilling new novel from the prize-winning author of No & Me – a Richard & Judy Bookclub selection

Today I know that L. is the sole reason for my powerlessness. And that the two years that we were friends almost made me stop writing for ever.

Overwhelmed by the huge success of her latest novel, exhausted and unable to begin writing her next book, Delphine meets L. L. is the kind of impeccable, sophisticated woman who fascinates Delphine; a woman with smooth hair and perfectly filed nails, and a gift for saying the right thing. Delphine finds herself irresistibly drawn to her, their friendship growing as their meetings, notes and texts increase.

But as L. begins to dress like Delphine, and, in the face of Delphine's crippling inability to write, L. even offers to answer her emails, and their relationship rapidly intensifies. L. becomes more and more involved in Delphine's life until she patiently takes control and turns it upside down: slowly, surely, insidiously.

Based on a True Story is a chilling novel of suspense that will leave you questioning the truth and its significance long after you have turned the final page.

Release Date: February 17th 2017
Goodreads
Source: eARC from the author
'Receiving a hand written letter is something that always puts a smile on my face, no matter who the sender is.' Flora Tierney.

When post-graduate student Flora falls unexpectedly pregnant during her final year studies she hits a huge predicament; continue a recent affair with her handsome but mysterious lecturer who dazzles her with love letters taken from the ancient tale of 'Abelard and Heloise', or chase after the past with her estranged first love?
But will either man be there to support her during the turmoil ahead?

'Banish me, therefore, for ever from your heart', Abelard to Heloise.

Letters to Eloise is the heart wrenching debut epistolary novel by Emily Williams; a love story of misunderstandings, loss, and betrayal but ultimately the incredible bond between mother and child.
Paperback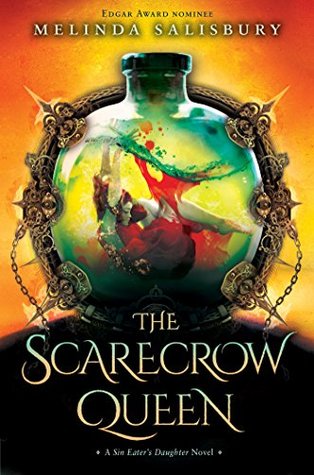 Release Date: March 2nd 2017
Goodreads
Source: Paperback purchased from Waterstones
The final battle is coming . . .

As the Sleeping Prince tightens his hold on Lormere and Tregellan, the net closes in on the ragged band of rebels trying desperately to defeat him. Twylla and Errin are separated, isolated, and running out of time. The final battle is coming, and Aurek will stop at nothing to keep the throne forever . . .

Explosive, rich and darkly addictive, this is the stunning conclusion to Mel Salisbury's internationally best-selling trilogy that began with The Sin Eater's Daughter.

Release Date: January 12th 2017
Goodreads
Source: Purchased paperback from Waterstones
Seventeen-year-old Flora Banks has no short-term memory. Her mind resets itself several times a day, and has since the age of ten, when the tumor that was removed from Flora's brain took with it her ability to make new memories. That is, until she kisses Drake, her best friend's boyfriend, the night before he leaves town. Miraculously, this one memory breaks through Flora's fractured mind, and sticks. Flora is convinced that Drake is responsible for restoring her memory and making her whole again. So when an encouraging email from Drake suggests she meet him on the other side of the world, Flora knows with certainty that this is the first step toward reclaiming her life.

With little more than the words "be brave" inked into her skin, and written reminders of who she is and why her memory is so limited, Flora sets off on an impossible journey to Svalbard, Norway, the land of the midnight sun, determined to find Drake. But from the moment she arrives in the arctic, nothing is quite as it seems, and Flora must "be brave" if she is ever to learn the truth about herself, and to make it safely home.

Release Date: June 29th 2017
Goodreads
Source: Proof copy from Ebury Press
Ten years ago, college student Quincy Carpenter went on vacation with five friends and came back alone, the only survivor of a horror movie–scale massacre. In an instant, she became a member of a club no one wants to belong to—a group of similar survivors known in the press as the Final Girls. Lisa, who lost nine sorority sisters to a college dropout's knife; Sam, who went up against the Sack Man during her shift at the Nightlight Inn; and now Quincy, who ran bleeding through the woods to escape Pine Cottage and the man she refers to only as Him. The three girls are all attempting to put their nightmares behind them, and, with that, one another. Despite the media's attempts, they never meet.

Now, Quincy is doing well—maybe even great, thanks to her Xanax prescription. She has a caring almost-fiancé, Jeff; a popular baking blog; a beautiful apartment; and a therapeutic presence in Coop, the police officer who saved her life all those years ago. Her memory won't even allow her to recall the events of that night; the past is in the past.

That is, until Lisa, the first Final Girl, is found dead in her bathtub, wrists slit, and Sam, the second, appears on Quincy's doorstep. Blowing through Quincy's life like a whirlwind, Sam seems intent on making Quincy relive the past, with increasingly dire consequences, all of which makes Quincy question why Sam is really seeking her out. And when new details about Lisa's death come to light, Quincy's life becomes a race against time as she tries to unravel Sam's truths from her lies, evade the police and hungry reporters, and, most crucially, remember what really happened at Pine Cottage, before what was started ten years ago is finished.