Faye is a freelance PR superstar for authors and is a familiar face in the bookish community on Twitter, connecting readers with new books.
Below, Faye talks about five books she's looking forward to getting her hands on this summer.
---
When it comes to looking forward, I have to admit that recently I've been so preoccupied that I've barely had a chance to! So when Heather approached me with this topic I was sure it would be the perfect chance to have a look and see what wonderful books are coming out soon. And it was so successful that I had a hard time narrowing down the choices until in the end I had to decide to only include YA books or the list would be far too long! So, without further ado, here are five books that I am dying to get my hands on!
Truth or Dare – Non Pratt
Have you heard about this book yet? Because I have and it sounds incredible. I've seen it around in the hands of bloggers and tried very hard not to get green eyes of envy. I cannot wait for this book to be released so that I can finally get my hands on a copy and devour the book in a short space of time. Non is a very talented UKYA author.
Release Date: June 1st 2017
Goodreads
Flight of a Starling – Lisa Heathfield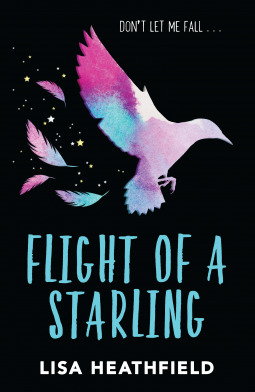 I'm going to put my hands up here and admit that I've never actually read anything else by Lisa – please don't hurt me! – but I have heard a lot of amazing things and so I know that even though I haven't read her back list, I am already itching to get my hands on her newest book! I've also already heard really good things about it too!
Release Date: June 29th 2017
Goodreads
Day 7 – Kerry Drewery
Again, I have not read anything else by Kerry but have heard wonderful things about her previous book. I am sure this is a sequel to that book but that's okay. When it comes out for release, I'll just make sure that I've read the first book first! Oddly it being a sequel does not make me any less excited about this book.
Release Date: June 15th 2017
Goodreads
The Gender Games – Juno Dawson
So Juno is one of those authors, like Non, who is currently taking the UKYA scene by storm. She's come a long way and her books just keep getting better and better and I am definitely excited to see what she'll be bringing to the table this time.
Release Date: June 1st 2017
Goodreads
A Change is Gonna Come – Various Authors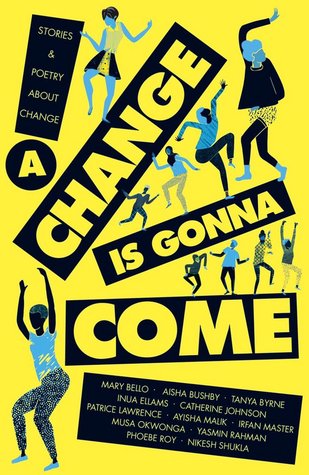 Last, but certainly not least is this revolutionary book being published by Stripe books! This book is comprised entirely of BAME authors and I think that is actually amazing. It is going to be full of fantastic short stories that you're really not going to want to miss. I will definitely be waiting on tender hooks for this one to be released!
Release Date: August 10th 2017
Goodreads
---
Have I added to any of your wishlists today?