When planning these mini-review segments I tried to group my books into categories. Unfortunately, these ones didn't really fit into any of the others, so I've had to put them together. There's a couple thrillers, a couple darker contemporaries, and a horror.
---
The Last Days of Summer – Vanessa Ronan
Release Date: May 5th 2016
Goodreads
Source: Paperback from the publisher, Penguin UK
I'm going to start by saying don't let the cover fool you, this is a dark, dark story. Lizzie lives in an old farm house with her two daughters and is about to bring her brother, Jasper, into her home after his ten year stint in jail. But it's not a happy homecoming and the town isn't as willing to open their arms to Jasper as Lizzie is. With things escalating quickly, Lizzie's family is in danger and she's not sure she can protect them. It does have mentions of rape, so should be avoided if you are triggered by this topic. For me, it wasn't what I had expected picking the book up and it horrified me too much. Personally, it just wasn't my cup of tea.

---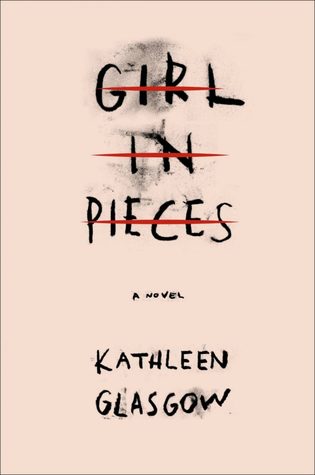 Girl In Pieces – Kathleen Glasgow
Release Date: August 30th 2016
Goodreads
Source: Paperback from the publisher, Rock the Boat
I had heard a lot of things about this book, mostly positive, but I still wasn't quite sure what to expect going into it. I found it difficult to read – the mentions of self-harm were quite raw feeling and I felt it must have been a very true-to-life way to show how someone in that position must feel, not having any personal experience in this situation. While a difficult read, it kept me enthralled and I wanted to know that Charlotte would wind up okay. Definitely not a book you can sit down and read in one sitting, but an interesting look into something that a lot of people struggle with.

---
The Beautiful Dead – Belinda Bauer
Release Date: November 17th 2016
Goodreads
Source: Paperback from publisher, Bantam Press
This book intrigued me. I love a crime thriller, I like trying to puzzle them out, so when this book dropped on my doorstep, I was quite excited. Eve is a reporter looking to work her way up the ranks at her station. When she finds herself under the eye of a serial killer, she uses it to get the best footage she can to promote herself. But when he starts to obsess not only on his own murders, but on her too, she realises that the game she's been playing is more dangerous than she originally thought. This one took me on quite the journey and I absolutely loved it.

---
One Thing Stolen – Beth Kephart
Release Date: April 14th 2015
Goodreads
Source: Paperback from the publisher, Abrams & Chronicle
I found this one to be a curious read and I didn't always follow it. Reading from the mind of someone who is confused, thinks she's seeing things that aren't true, feels compelled to steal, was really interesting. It's a narrative I haven't seen before and it intrigued me. While I found it hard to follow at times, the writing in this is almost lyrical and it's beautiful to read. I don't think you need to fully understand this book to appreciate it.

---
Frozen Charlotte – Alex Bell
Release Date: January 5th 2015
Goodreads
Source: Paperback from the publisher, Stripes Books
When I first received this book, I was so excited because I hadn't read any good horror books in a long time. This one, I'll admit, creeped me out so bad. The idea of dolls coming to life just gives me the heebie jeebies and that's basically what this book is all about – little creepy dolls whispering to you in the night. This is definitely a book I'd recommend to others that like a good scare from their reads – in fact, the whole Red Eye series is great for that!

---
Have you read any of these books? If so, what did you think?